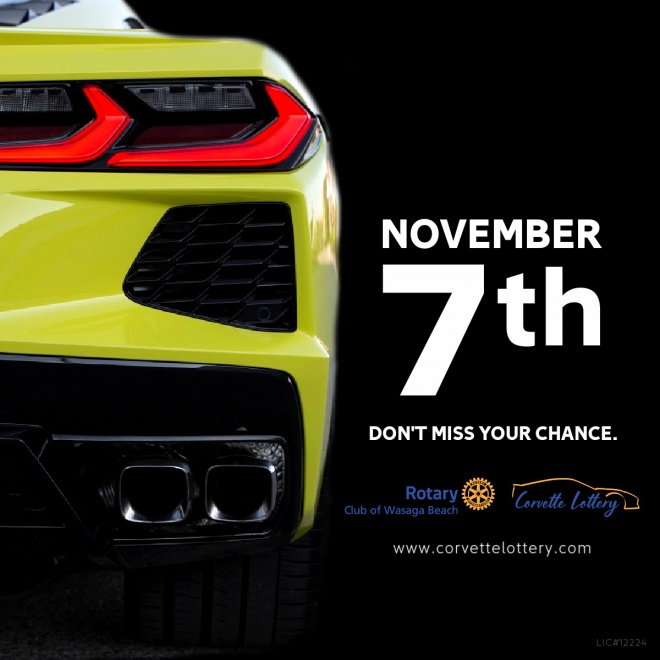 2020 C8 mid-engine Corvette Stingray Coupe
Wasaga Beach, Ontario, November 2, 2020 — The 21st annual Corvette Lottery is almost sold out. Get your tickets now to avoid disappointment.
The main prize is a gorgeous 2020 C8 mid-engine Corvette Stingray coupe with black 5-split spoke wheels!
All proceeds of this lottery will be divided amongst 17 charities approved in advance by the lottery licensing authority, the Alcohol and Gaming Commission of Ontario. The terms of the licence issued for this lottery limits the number of tickets available to 22,177.
Someone has to win this Corvette and it might as well be you! Lottery tickets are available at www.CorvetteLottery.com. Pricing options are 1 ticket for $20, 3 for $50, 8 for $100, or 22 for $250. Which one suits you best?
The Corvette is valued at $87,709.83. Here are the specs:
Engine: LT2 6.2 litre (376 cubic inches) 495 horsepower V8 DI
Transmission: 8-Speed Paddle Shift with Automatic mode
Exterior: Accelerate Yellow with 1-piece removable roof panel
Wheels: 19″ Front, 20″ Rear, 5-split spoke, black
Interior: Jet Black, GT bucket seats
Retail value: $87,709.83 (HST and all delivery costs and fees and levies included)
Photos and videos are available on the lottery's website.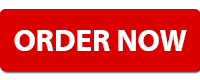 1. Your contribution to the Wasaga Beach Rotary's Ontario Charity Lottery stays in safe hands!
Operated by the Rotary Club of Wasaga Beach and licensed by the AGCO, licence number 12224, your money is in good hands. The Club has put on the Corvette Lottery for 21 consecutive years.
2. Your money really arrives at the supported charities.
The Rotary Club of Wasaga Beach, the operator of this charity lottery in Ontario, is a small local service club run by a bunch of enthusiastic volunteers. The club members do not get paid. Aside from necessary expenses such as the purchase of the car, advertising, licensing fees, etc), all proceeds go to seventeen predetermined charities. This means, your ticket purchase gets a lot of bang for the buck, not only because of the great odds but also because of the good your money will do.
3. Your money stays in the community.
The Corvette Lottery is licensed by the AGCO. This means that the government of Ontario has a watchful eye on what happens to your money when you buy a ticket to support the Corvette Lottery. One of the mandates by the AGCO is that the money is spent to a list of pre-approved charitable organizations of excellent reputation. You want to see your money go to where you live, and that is the Province of Ontario. Among other charities, we support local and regional hospitals, because that is where the citizens have to go to when they get sick. And it can happen to all of us. So let us raise funds to benefit the organizations that are necessary in our communities.
4. Your contribution is meaningful.
We know that purchasing a charity lottery ticket during these difficult and challenging times is not easy, but in return, we strive to give a lot. The main prize, the 2020 mid-engine Corvette Stingray, is of excellent value, and even if you don't win, you know that your contribution is meaningful. For that we are very grateful.
5. The Corvette Lottery creates a great win-win situation.
The Corvette Lottery offers each participant a fantastic opportunity, and one of the ticket purchasers will take the Corvette home. The chance of winning an $88K car is just very attractive. Over the past 20 years, we put 20 people into a Corvette, and this year, the 21st person will follow suit. And then, everybody who didn't win knows that their contribution is going to a very worthy cause. This makes it really easy to buy some tickets for the Corvette Lottery.
Please purchase your tickets at www.CorvetteLottery.com.