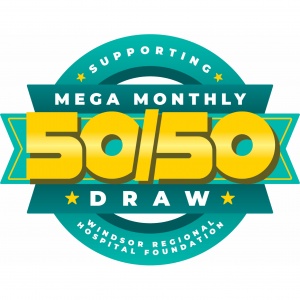 WINDSOR, ON, August 30, 2021 — Students are back to school next week, but Windsor Regional Hospital's Mega Monthly 50/50 is BACK TODAY to award YOU with fabulous cash prizes!
September is a busy month filled with new beginnings, new hopes, and new dreams.
Buy your ticket for September's draw TODAY and you can spend the month dreaming about what you might do with the massive grand prize at the end of the month!
If you buy today you can relax knowing you're entered to win a $1,500 Early Bird prize on Wednesday, September 15 AND be eligible to win our GRAND PRIZE at the end of the month.
Sales are now open as we kick off September with a $8,499 guaranteed grand prize. Sales for the final prize will close on Thursday, September 30 at 1:00 PM!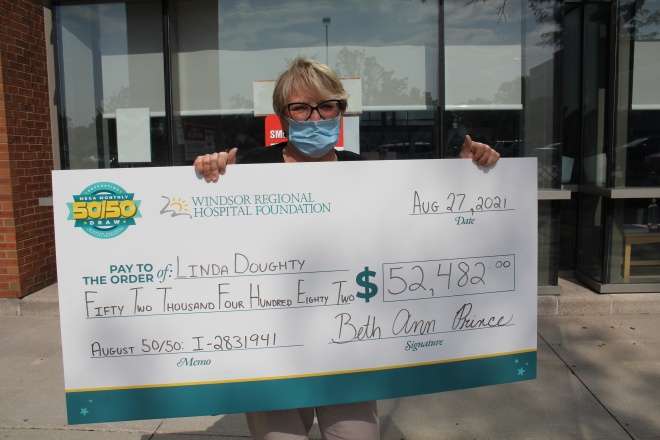 Congratulations to our August's winner, Linda Doughty!
Linda won August's grand prize of $52,482!
Linda is a retired ambulation assistant and Registered Practical Nurse at Windsor Regional Hospital. She had immediate plans for her Grand Prize winnings when she discovered she held the winning ticket number for August.
"I'm going to share it with family and I want to buy a new trailer," said 72.5 year old Linda Doughty after winning $52,482.
The Windsor grandmother and great grandmother of 13 children joked there was no shortage of ideas on how to spend the money.
She retired three years ago and said the money will come in handy.
She loves gambling and playing BINGO so purchasing a ticket for the Mega Monthly 50/50 Draw was an obvious choice.
"I know it is for a good cause," she says. "Especially with this COVID. It has been so hard on everybody."
Proceeds support the purchase of vital medical equipment at Windsor Regional Hospital.
So far in 2021, the Windsor Regional Hospital Foundation's Mega Monthly 50/50 has awarded over $685,000 in prizes.
If you are in Ontario and 18 years of age and older, you can purchase your tickets online between now and Thursday, September 30 at 1:00 pm. You must use Safari or Chrome or your mobile device to access the link.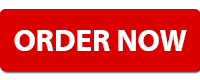 Tickets are 10 for $10, 50 for $25 or 250 for $50.
Lottery License #RAF1197031