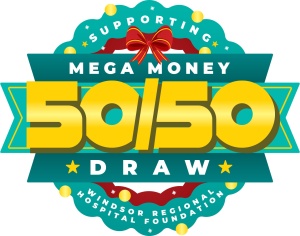 WINDSOR, Ontario, December 1, 2021 — Windsor Regional Hospital Foundation's 50/50 is back with festive flair from December 1, 2021 to January 7, 2022!
Launching December 1, 2021 at 9 a.m. with a $10,000 guaranteed prize, this special holiday edition of the Mega Money 50/50 features 13 ways to win over $5,500 in bonus prizes.
THE 12 DRAWS OF CHRISTMAS will take place from December 20 – 23, 2021 in celebration of the holiday season. Each day, 3 prizes corresponding to the lyrics of The 12 Days of Christmas song will be drawn at 1 p.m.
December 20, 2021 @ 1 p.m.
A PlayStation 5 in a Pear Tree
Two Leather Gloves ($200 Gift Card for Hudson's Bay)
Three French Hens ($300 Gift Card generously donated by Farron's Gourmet Butcher Shop)
December 21, 2021 @ 1 p.m.
Four Calling Birds (Gift Package generously donated by Tourism Windsor Essex and Pelee Island including 1 Night Stay at The Grove Hotel in Kingsville, $100 Gift Certificate to Birdie's Perch in Leamington, 2 TWEPI Silicone Wine Glasses, 2 Bottles of Cooper's Hawk Wine, and a Glass Birdhouse made by The Glass Forest Studio)
Five Golden Rings ($250 Gift Card generously donated by Golden Chocolate)
Six Loose Geese A-Laying ($250 Gift Card to the Loose Goose)
December 22, 2021 @ 1 p.m.
Seven Swans A-Swimming ($250 Gift Card in Aquatic Programing generously donated by the Windsor International Aquatic and Training Centre)
Eight Maids A-Milking ($300 Gift Card towards 8 Months of Cheesecake from Bad Witch Bakery)
Nine Ladies Dancing (2 Tickets to The Piano Men & Dinner on Saturday, February 5, 2022 at the St. Clair Centre for the Arts generously donated by St. Clair College, and 1 Night Stay at the Best Western Riverside generously donated by Farhi Holdings)
December 23, 2021 @ 1 p.m.
Ten Lords A-Sweeping ($250 Mister Maid Gift Card)
Eleven Pipers Piping ($500 Gift Card generously donated by Men In Kilts)
Twelve Hundred Dollars Drumming ($1,200 Cash)
To ring in the New Year, the New Year's Eve Night Out Package including a $500 cash prize, $250 gift card to The Keg, and 1 night stay at the Holiday Inn Riverside in Windsor, Ontario (generously donated by Farhi Holdings) will be drawn on December 30, 2021 at 1 p.m.
The Grand Prize Draw will take place on Friday, January 7, 2022 at 1 p.m.
Proceeds support the purchase of vital medical equipment at Windsor Regional Hospital.
If you are in Ontario and 18 years of age and older, you can purchase your tickets online between now and Friday, January 7 at 12:59 p.m. Cash alternative available to all non-cash prizes. See Rules of Play on their website for details.
Tickets are 5 for $10, 50 for $25, 250 for $50, or 700 for $100.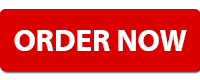 Lottery License #RAF1226309