Missed the Grey Cup 50/50 Jackpot?
Get your TM 47 tickets and support TeleMiracle at the same time.

SASKATCHEWAN, November 23, 2022 — The TeleMiracle 47 Online 50/50 Raffle has just kicked off and they need your help! Your ticket purchases will help provide much needed specialized mobility equipment and medical travel assistance for children and adults living right here in Saskatchewan.
This year's jackpot is GUARANTEED AT $100,000 – with the winner taking home half! And last year's jackpot was an amazing $385,730! Most importantly, ALL the proceeds stay here in Saskatchewan – helping to make miracles happen through the Kinsmen Foundation.
Have you bought your tickets yet? If so, THANK YOU!  If not, what are you waiting for? This year, that winner could be you… but ONLY if you buy tickets – so get yours now!
Tickets are just $20 each or buy more and save!
5 for $50 / 20 for $100 / 100 for $250
Just go to telemiracle.com and click on the 50/50 RAFFLE button. (Must be in Saskatchewan at time of purchase and 18 years of age or over.)
Just like last year, the proceeds from this year's raffle will go to the Kinsmen Foundation – "Saskatchewan's Charity" – through its fundraiser TeleMiracle, to help achieve their mission of Helping People Every Day!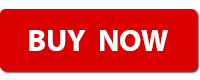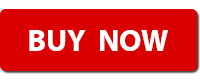 You can also purchase by phone, toll free, at 1-833-486-5050!
Hurry, get your tickets now, as the Deadline is December 16 at 4:00 p.m.! Thank you for your continued support, Saskatchewan!
Lottery License LR22-0088