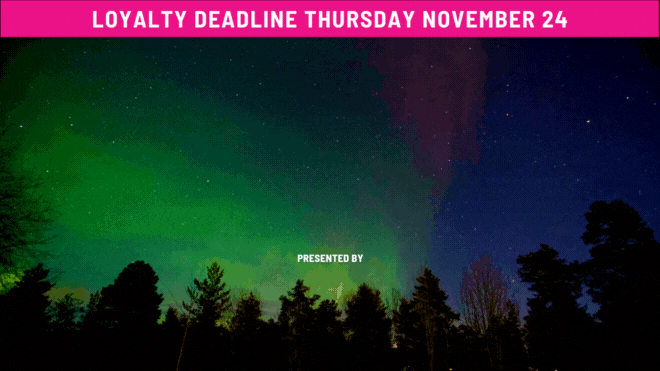 Alberta, November 23, 2022 — Last year's winner walked away with $389,385 … and you could be NEXT! UHF's Festival of Trees 50/50 Lottery, presented by Canadian Tire, is BACK and better than ever! NEW this year, get 31 chances to WIN $1,000 EVERY DAY in January with the Cash A Day Giveaway Calendar! Plus, $17,500 in EARLY REWARDS – but only if you get your tickets before midnight November 24! Ticket sales are open NOW – so what are you waiting for?
With a guaranteed $200,000 and more tickets being purchased every minute you don't want to miss your chance at this amazing cash prize! Your tickets to WIN the $10,000 LOYALTY DRAW start at only $25 … plus, you'll also be entered to win all remaining prizes, including:
★ $7,500 in additional Early Rewards ★
★ The Grand Prize 50/50 Jackpot– maximum payout of $1,000,000 – winner takes half! ★
WHAT'S NEW THIS YEAR?
★ 100 tickets for $100 ★
(that means 100 chances to WIN for just $1 each!)
★ The BRAND-NEW Cash A Day Giveaway Calendar ★
…bringing you 31 chances to WIN $1,000 EVERY DAY in January! Add to your 50/50 order or purchase separately but don't wait, there are limited quantities of tickets available!
ORDER NOW online at www.UHF5050.ca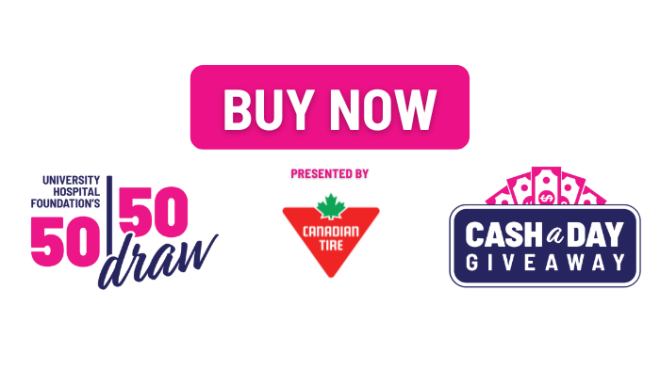 2022 Cause:
Early access to proven innovative therapies significantly improves patient care and expectations for recovery. Streamlining the path to rehab will reduce length-of-stay and make beds available sooner for incoming patients.
Neuro researchers at the University of Alberta Hospital will have greater opportunity to transform the world of brain and spinal cord rehabilitation by increasing research productivity, grants funded, and published work, allowing the University of Alberta Hospital to be leaders in creating evidence for new and upcoming therapies.
Lottery License #615585 | #615587