BC, March 1, 2019 — Buying a lottery ticket can help B.C.'s most vulnerable animals. With the return of the BC SPCA Lottery for animals in need.
Tickets are on sale now for the 2019 BC SPCA Lottery, which funds urgently needed medical care, sheltering and spay and neuter services for homeless and abused animals in BC SPCA shelters across the province.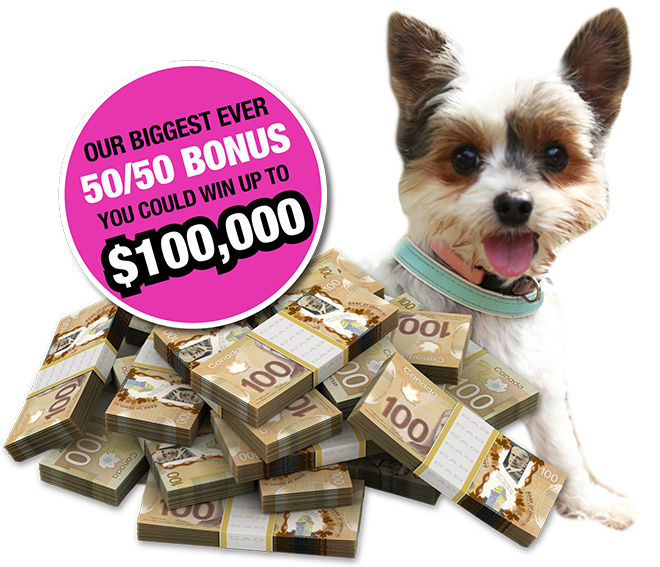 "With 31 cash prizes totalling $100,000 to be won, plus up to $100,000 for one lucky winner in the 50/50 bonus prize draw, there are now more ways than ever to win big and help animals too!" says Sophie Smithers, BC SPCA Officer of Peer to Peer Fundraising. "Last year the 50/50 tickets sold out, so hurry! You don't want to miss your chance to win our biggest prize ever!"
50/50 six packs sold out in the first few days, so be sure to place your order quickly!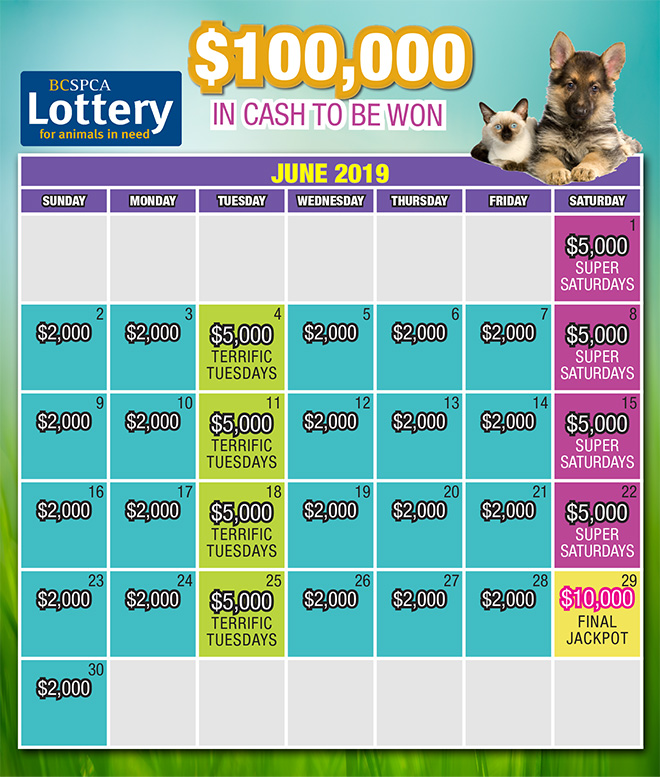 Sponsored by CTV and TV WEEK, tickets for the lottery are $30 each or three for $60 and six for $90. Tickets for the 50/50 draw are $10 each, or three for $25 and six for $40. The deadline for the early bird prize of $8,000 is May 1 and the final lottery tickets sales deadline is May 17.
For tickets and for more information, visit lottery.spca.bc.ca or call 1-855-205-5998.
Ticket purchasers must be 19 years of age or older and tickets can only be sold in B.C.