VANCOUVER, BC, March 27, 2018 — Vacations for Life will start you dreaming of your ultimate vacations. Warm South Pacific beaches, trips anywhere in the world! Or choose to make memories with your family year after year at your vacation property at Watermark Beach Resort in Osoyoos. Or take $250,000 in cash. All you need to do is Say Yes to BC Children's Hospital — order your tickets to the 2018 BC Children's Hospital Choices Lottery before the Early Bird deadline this Thursday, March 29, 2018 for your chance to win!
Winner will choose one prize option; other options will not be awarded.
Don't wait; Choices lottery usually sells out early, and with seven Grand Prize choices including $2.2 million in cash, and the 50/50 Plus™ with a current jackpot over $1.4 million, it's easy to see why you should Say Yes to BC Children's Hospital and order your tickets today.
Almost 90% Sold. Get your tickets before time runs out.
Order tickets online, or you can call toll-free (888) 887-8771 to order by phone.
Visit the Choices Lottery website.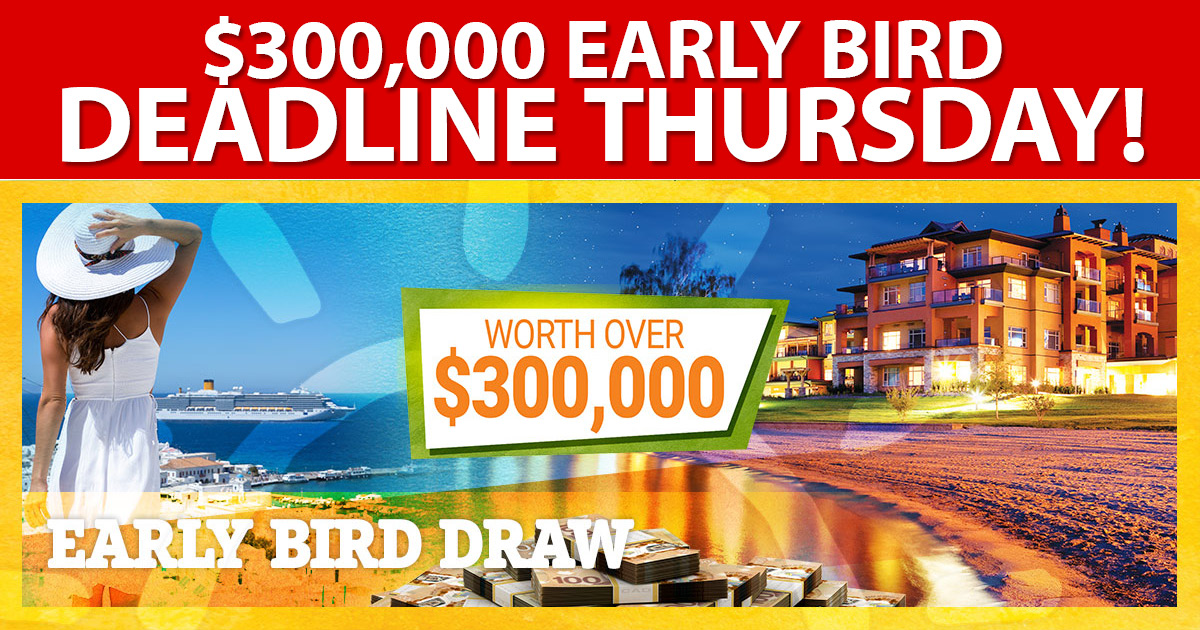 The Early Bird draw takes place Friday, April 20, 2018.