VANCOUVER, BC, April 5, 2018 — Time and tickets are running out; the lottery (which sells out early) is over 97% sold and the absolute final deadline is only days away. With seven Grand Prize choices including $2.2 million in cash, the 50/50 Plus™ with a current jackpot OVER $1.7 million, AND the Big Passport Plus™ with 101 days of winning, it's easy to see why you should Say Yes to BC Children's Hospital and order your tickets today.
Order tickets online, or you can call toll-free (888) 887-8771 to order by phone.
Visit the Choices Lottery website.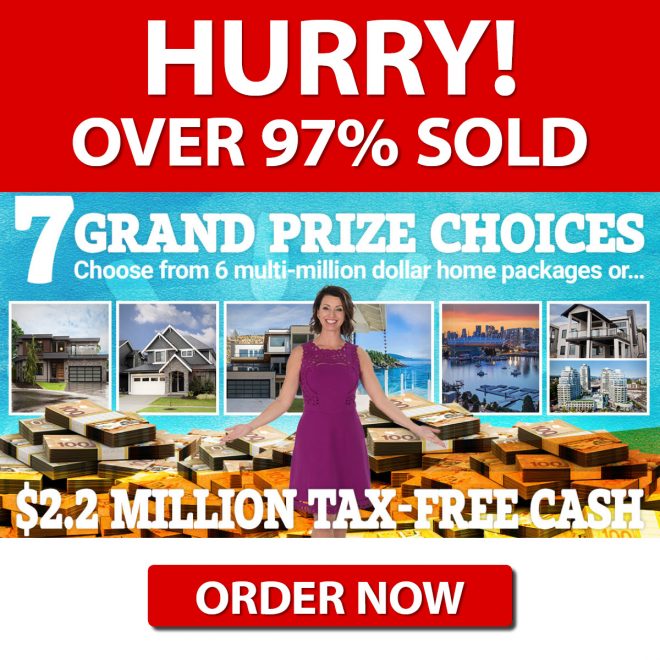 Absolute final deadline April 12, 2018. Grand Prize draw takes place May 3, 2018. Winner will choose one prize option; other options will not be awarded.