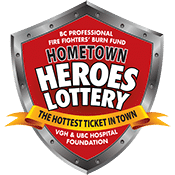 VANCOUVER, BC, June 14, 2017 — The bonus draws just keep getting better in the 2017 Hometown Heroes Lottery! The Home Improvement Draw wants to help you spruce up your own space, because our homes ought to be our castles, right?
If you're looking for more comfort and style in your home, then prize option #1 is for you: it is the choice between a La-Z-Boy Package with design or Valley Direct Furniture with design. The second prize option is for anyone struggling with frustrating, out-of-date appliances: a $25,000 Midland Appliance package plus $5,000 Cash could be just what you need. Or, you can take the $25,000 cash option and tackle your own Home Improvement project!
And don't forget the lottery also offers thousands of other prizes as well as SIX Grand Prize Choices including $2.1 million cash, and a 50/50 with a jackpot currently over $1.1 million.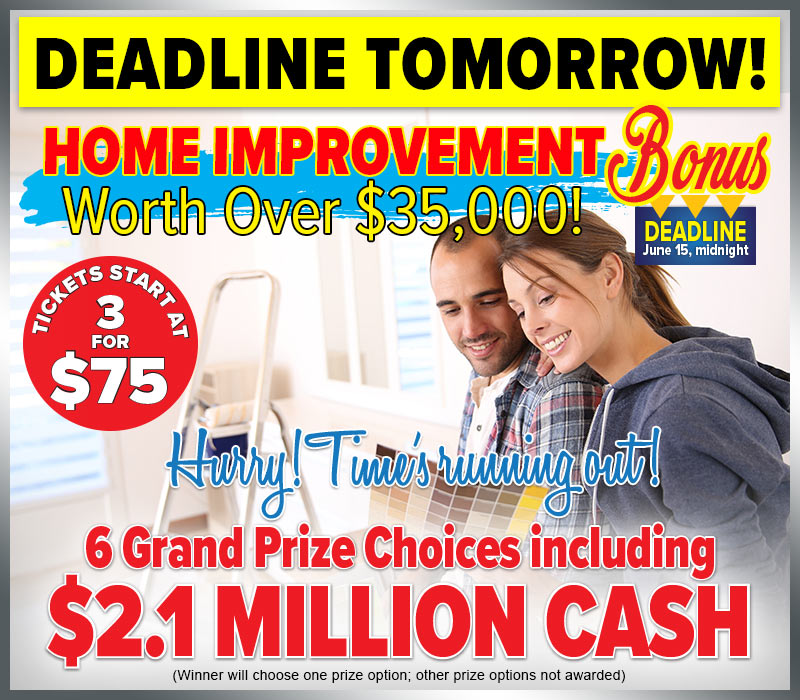 The Home Improvement Bonus Draw deadline is Midnight on Thursday, June 15, 2017.
Tickets purchased before the Home Improvement deadline will also be entered into the Early Bird Draw, and the Grand Prize/Final Draws in August. For another chance to win cash, you can order tickets to the 50/50 and the Daily Cash games.
Tickets in the Heroes Lottery are available for 3 for $75, 6 for $100, or 20 for $275. 50/50 tickets are 2 for $15, 6 for $30, or 20 for $60. Daily Cash Plus tickets are $20 each or 3 for $40.
Tickets can be ordered online, by mail/fax, in-person at the prize homes, London Drugs, or VGH Hospital, or by phone: 604-648-4376 or toll-free 1-866-597-4376.
For a reference list of prizes and details about the lottery including how to purchase tickets, check out our 2017 Hometown Heroes Lottery reference page.