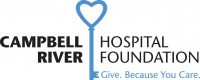 CAMPBELL RIVER, BC, March 26, 2018 — It's that time of year again! Tickets are now on sale for the Campbell River Hospital Foundation's annual lottery. This is your chance to help support quality health care in Campbell River, all while having a chance to win one of three amazing prizes, valued at nearly $30,000!
With only 2,750 total tickets, and on the heels of a sellout in 2017, you're encouraged to buy as soon as possible to avoid disappointment.
The grand prize for the Lottery is an enticing $10,000 Cash and a $10,000 Travel Voucher. The 2nd prize is $2,500 Cash and a return trip for two to any scheduled West Jet destination and the 3rd prize is $1,000 Cash and an all-inclusive trip to the Mayan Riviera, Mexico. Tickets are now available and can be purchased online and with various retailers. Details are available on the Foundation website. Winners will be drawn on June 1st at 12:00PM.
Visit the Because You Care Hospital Lottery for prize details.
Order online or by phone at 250-286-7164 (Toll-Free: 1-855-550-2418).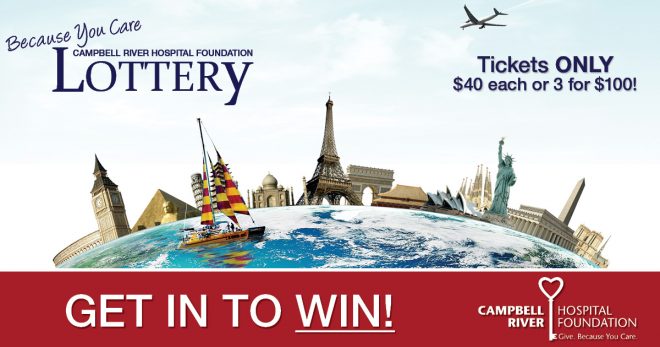 Funds from this year's lottery will be supporting women's health and will be used to purchase a Hologic Myosure Tissue Removal System. This system provides clear visualization into the uterine cavity, can resect unwanted uterine tissue with the use of a blade and fluid management system, provides better tissue contact for efficient tissue removal and to minimize the risk of perforation, which maintains uterine form, uterine function is preserved and collected specimens intact. This one system helps with many procedures and treats a wide range of intrauterine pathologies.
About the Campbell River Hospital Foundation
The Campbell River Hospital Foundation is a registered charity dedicated to raising funds to support our hospital and Yucalta Lodge through equipment purchase, staff education and special projects that help enhance the service and treatment of patients and residents.