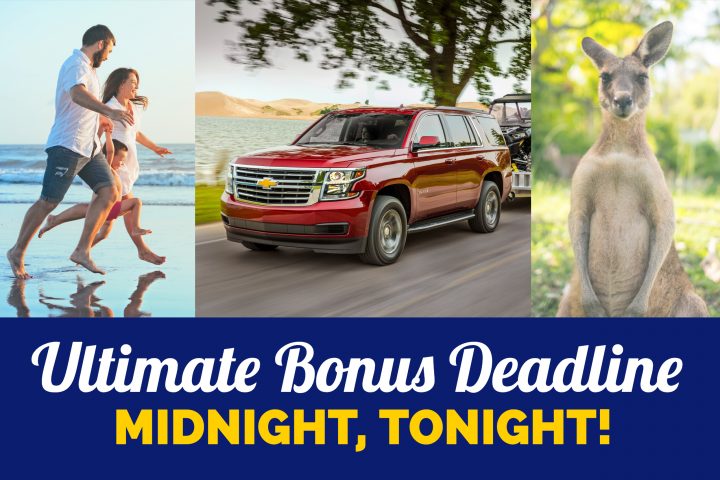 WINNIPEG, MB, February 15, 2019 — Order today to win yourself a Down Under Adventure!
Take off to the other side of the world and discover Australia and New Zealand. It's an exotic wonderland of wildlife, incredible views and sunny, sandy beaches. But that's not all! This 15-Day Trip for 2 comes with a 2019 Nissan Qashqai and $5,000 cash.
Or choose to take the ride – a 2019 Chevrolet Tahoe SUV – instead. Or take $50,000 cash and become rich in an instant!
The $61,000 Ultimate Bonus Prize Deadline is Midnight, Tonight. Don't miss out!
This could be the biggest win of your life…
This is the final Bonus Deadline of this year's Mega Million Choices Lottery… so don't miss out!
And the prizes just keep getting bigger…
When you order before the Ultimate Bonus Deadline, you'll be entered into over $226,000 in Early Bird Draws – new this year, 101 Early Bird winners – and the $1.5 million Grand Prize Draw! Choose a Home in Winnipeg or Headingley or BC's Okanagan lake and wine country, or choose $1,100,000 cash and become an instant millionaire.
There are over 3,700 prizes to win, worth over $2.3 million. And there's a cash option on every single prize.
Plus, don't forget to pick up your Big Score PLUS tickets!
And the 50/50 PLUS jackpot is almost at $700,000…
With a max jackpot of $2 million, it could be our biggest ever, and the winner takes half! The more you buy, the bigger it gets.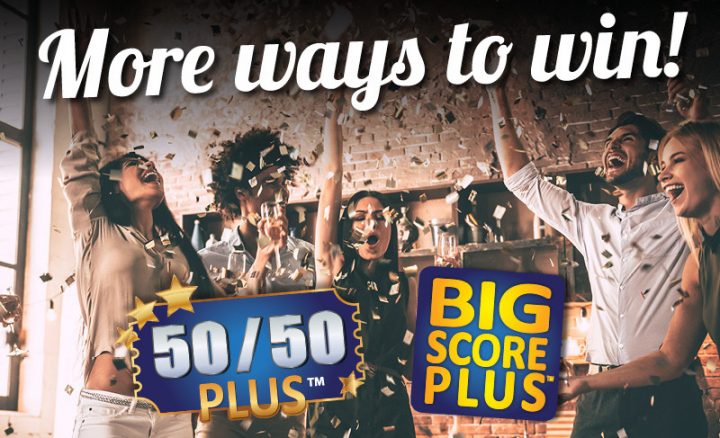 Your ticket purchases matter. You make the difference at St. Boniface Hospital.
Tickets are 1 for $100, 2 for $175, 4 for $300, and 8 for $500. 50/50 PLUS and Big Score PLUS tickets start at 2 for $20, and must be purchased with your Mega Million Choices Lottery tickets.

Get your tickets online at StBMegaMillionChoices.ca
by Phone at 204-256-7203
or 1-855-256-7203
or in-person at St. Boniface Hospital Everett Atrium
& St. Boniface Hospital Foundation Office,
or at London Drugs in St. Vital Centre,
Red River Co-op Food Store and Main St. Pharmacy,
and select Shoppers Drug Mart locations
Licence No: LGCA 1517-RF-30408, LGCA 1517-RF-30407, LGCA 1517-RF-30335