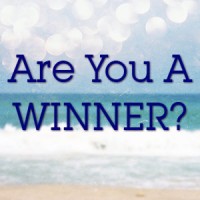 TORONTO, Ontario, October 11, 2019 — The Princess Margaret Cancer Foundation announced in early September announced the ten Loyalty prize winners in their Fall 2019 home lottery. Each winner is to receive a travel package worth $5,100 — according the description on the lottery website — which includes a 4 night stay for two adults at the ARIA Hotel located in the heart of the Las Vegas Strip, as well as a Grand Canyon Skywalk Express Helicopter Ride. And the winners are:
Enzo D'Alessandro, Markham, ticket# 046343
Jack Henderson, Thornhill, ticket# 125052
Krzysztof Jakubowski, Burlington, ticket# 091981
Betty Kerman, Brantford, ticket# 056144
Richard Lacome, Toronto, ticket# 001568
Kevin Marshall, Pickering, ticket# 006346
Jeffrey Nool, Scarborough, ticket# 010044
Tonny Santosa, Toronto, ticket# 117794
Elizabeth St. Aubin, Pickering, ticket# 167336
Guy Steer Snr, Toronto, ticket# 119485
VIP prize winner also announced
On October 2, 2019, the Foundation announced the lucky winner of the VIP prize — a pair of regular season and playoffs tickets for the Leafs, Raptors, Toronto FC and Argonauts; plus $10,000 — and that winner is Annette Deluca, of Burlington, with ticket#174840.
Stay Tuned…
The Bonus draw will take place October 22, 2019, and we'll have the news on who the winner is soon after that.
---