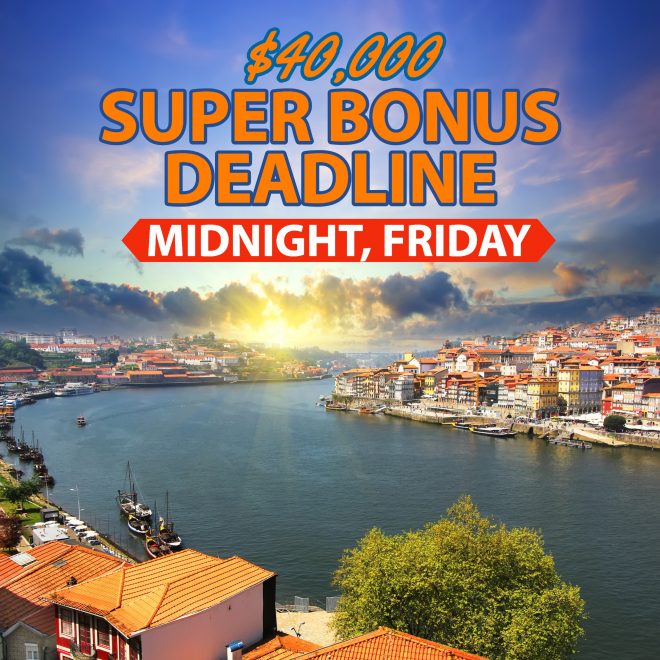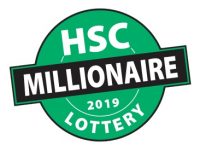 WINNIPEG, MB, October 16, 2019 — The Super Bonus Deadline is only 2 days away! Order now to win European Travel, a Toyota RAV4, or Cash…
Take the family on a tour of Europe they'll never forget, through England and Scotland, from magical, romantic Edinburgh to swinging, exciting London! Or, head to Portugal on a 6-week winter getaway – trade in Manitoba snow for the golf course, the beach, and the sun.
Or, you can take $40,000 in vacations from Great Canadian Travel, or a brand-new 2019 Toyota RAV4 SUV, or $35,000 cash. There's something for everyone!

You could be a Millionaire!
There's tons to win in this year's HSC Millionaire Lottery, including the $200,000 Early Bird and a $1.53 million Grand Prize home package in Winnipeg's Tuxedo neighbourhood, in a dreamy makeover home by Maric Renovations.
It's 1 of 6 incredible prize options for this fall's biggest winner – including a Maric home in Charleswood (RidgeWood West), a Sterling home in Sage Creek (Winnipeg), a two-home package in Winnipeg (The Rise) and the Okanagan (Watermark Beach Resort), a BC Wine Country home in Penticton (Skaha Hills)… or $1,200,000 tax-free cash.
Just imagine…
You win, you choose!
$40,000 SUPER BONUS
DEADLINE: FRIDAY, OCTOBER 18th
50/50 PLUS jackpot
Over $575,000

---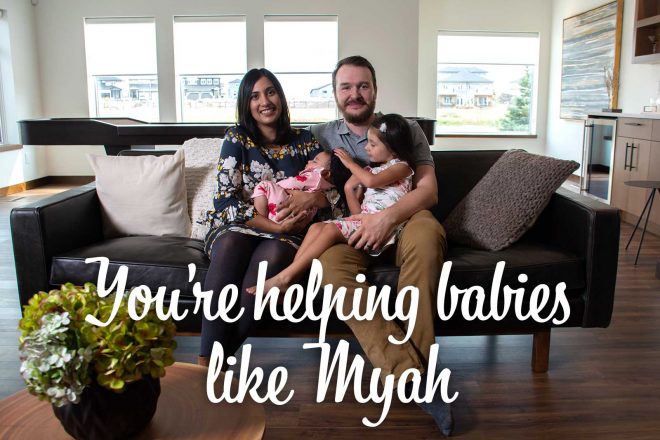 We all need HSC… and HSC needs you.
The support HSC receives from lottery purchasers like you help make life better for the patients and families who visit the hospital every day – like Baby Myah and her family.

---
HSC Millionaire Lottery tickets are 1 for $100, 2 for $175, 4 for $300, and 8 for $500.
50/50 PLUS tickets are 2 for $20, 8 for $40, and 30 for $60.
Daily Cash PLUS tickets are 2 for $20, 8 for $40, and 30 for $60.
*50/50 and Daily Cash PLUS tickets must be ordered in conjunction with your main lottery tickets.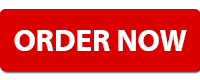 By Phone:
204-253-5688
Toll-Free:
1-855-999-5688
Order online or by phone, click on this website for ways to order and more info: HSCMillionaire.com

Or order in-person at HSC Foundation (PW112-700 William Avenue, Health Sciences Centre, Winnipeg), HSC Thorlakson Mall (820 Sherbrook Street, Winnipeg), London Drugs (St. Vital Centre), Red River Co-op food stores and Main St. pharmacy, and select Shoppers Drug Mart locations.
License No. LGCA 1822-RF-32173, LGCA 1822-RF-32174, LGCA 1822-RF-32175