$52,000 Dream Bonus Deadline: Midnight, Friday
5 Grand Prize choices – including $1.2 million cash
50/50 PLUS jackpot now $550,000
Dream big, win big … it's the Tri-Hospital Dream Lottery's biggest Bonus Prize ever, and you could start living the dream with a winning ticket!
Order your Tri-Hospital tickets by Midnight, Friday (June 1, 2018) and you'll be automatically entered to win a $52,000 early buyers bonus draw. Choose a brand-new luxury car (2018 Mercedes-Benz GLA SUV), a $50,000 holiday prize from Great Canadian Travel… or take the money and treat yourself, your family, or your friends with $40,000 cash.
Imagine yourself instantly richer. What would you do first?
Order today, win sooner… and live the dream all year long!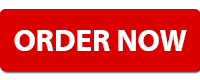 Order your Tickets now at TriHospitalDream.com
by Phone at 204-254-4677 or 844-654-4677
Or in-person at London Drugs (St Vital Centre), Red River Co-op food stores and Main St. pharmacy, select Shoppers Drug Mart locations, and at HSC Foundation, Children's Hospital Foundation, and St. Boniface Hospital Foundation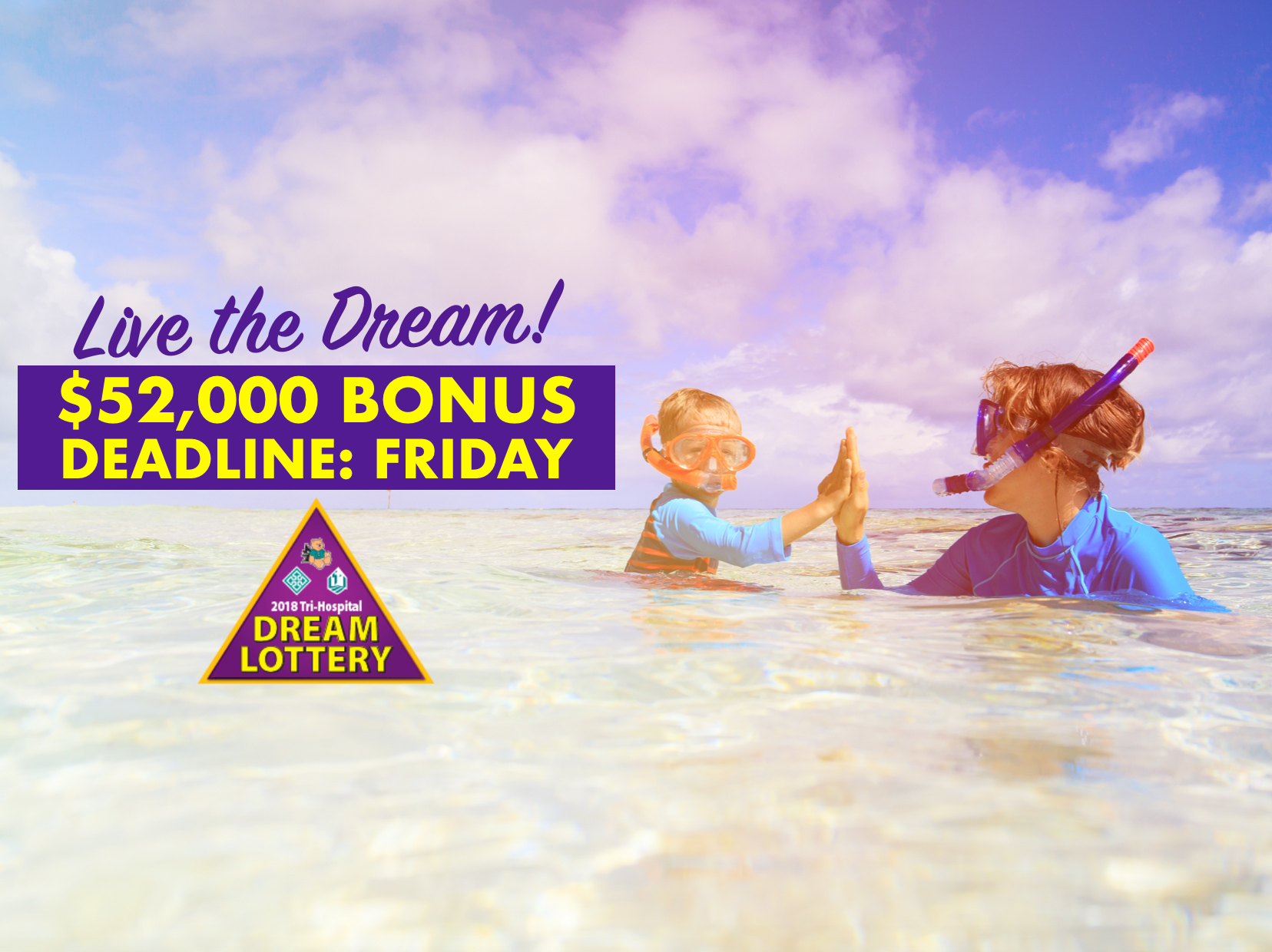 Plus, if you order today, your tickets will also get you into the $175,000 Early Bird draws – new this year, the Tri-Hospital Dream Lottery will draw 25 winners of $1,000 cash, plus 1 winner of a $152,000 Mercedes-Benz SL Roadster, a $151,000 Mercedes-Benz G550, or a $150,000 holiday package ($140,000 from Great Canadian Travel plus $10,000 spending cash).
Or choose the Early Bird cash prize – $125,000 tax-free!
And don't forget about the Grand Prize cash draw, either – $1.2 million. Retire. Travel the world. Pay off your bills – your mortgage, your credit card, your kids' education, your rent. Spend it. Share it. Save it. Or just live a little sweeter, breath a little easier knowing that you're a millionaire.
PLUS, there are two extra games you could win big with – the 50/50 PLUS jackpot is already $550,000 and climbing every day; the more you buy, the bigger it gets! Winner takes half. And the Daily Cash Calendar will draw 62 winners in 31 straight days of winning – with $126,000 in cash up for grabs!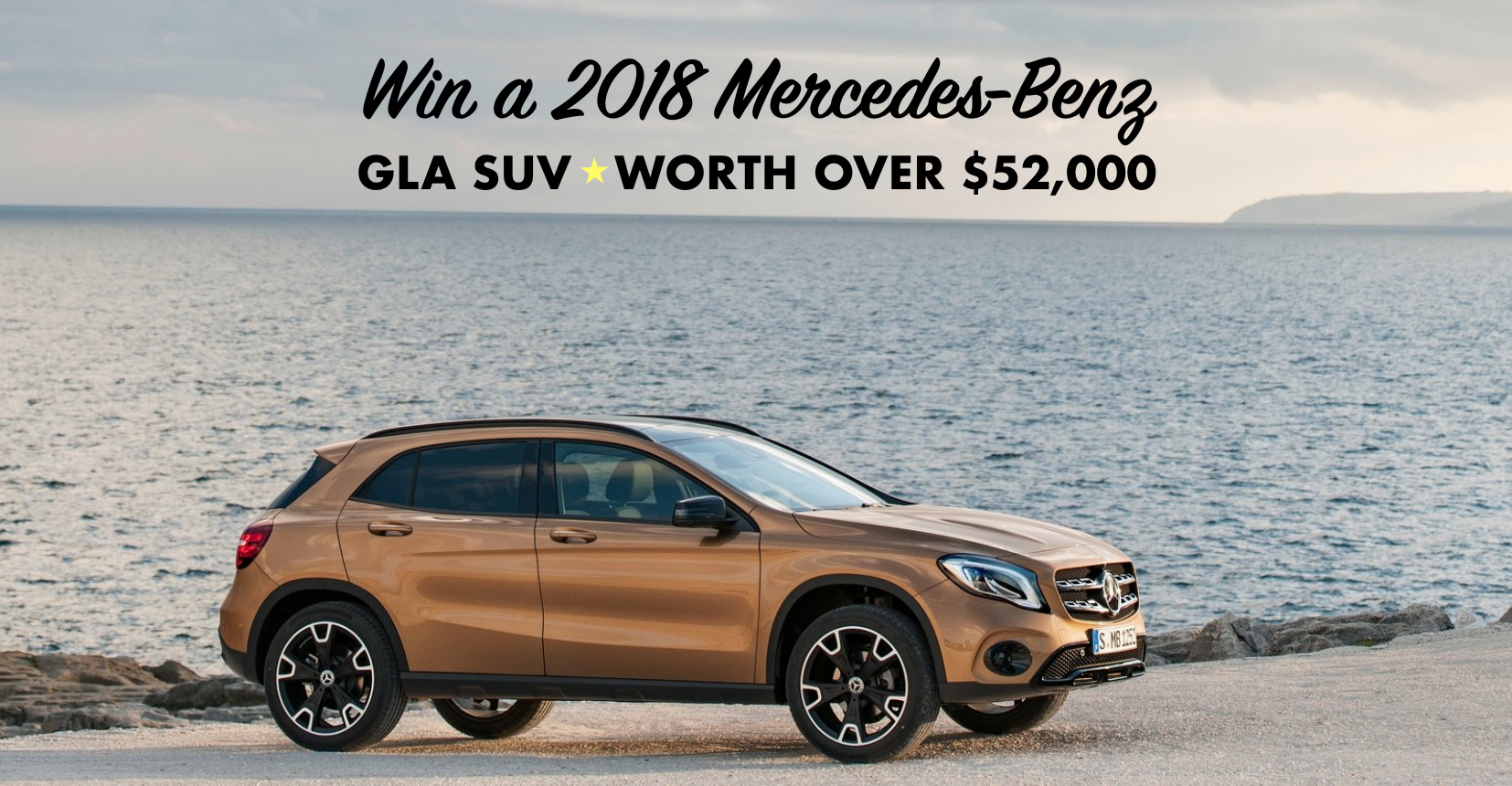 The Tri-Hospital Dream Lottery is also offering 4 Grand Prize dream home packages this year:
A lakefront cottage on Dorothy Lake, in Whiteshell Provincial Park (by CCM Design Built). Think picture-perfect summer nights, your feet up on Algonquin chairs with bonfires in your backyard and boats on the water, and your very own 3,400 square-foot waterfront home that will have you living every day like it's a holiday!
OR a Maric Home in South Pointe, Winnipeg. This is the largest Tri-Hospital Grand Prize package this year – worth over $1.52 million. And it comes with two Mercedes and $200,000 cash.
OR an Irwin Home in South Headingley. Elegant design featuring 3 bathrooms, 5 bedrooms, and a master bedroom with a walk-in closet and spa-like ensuite.
OR choose the city prize – a luxury condo by Irwin Homes at Nineteen/Fourteen, along the banks of the Red River! This exciting new condo development is a one-of-a-kind living experience, and this Grand Prize package includes two Mercedes-Benz, 20 years of vacations ($200,000 from Great Canadian Travel), $50,000 in EQ3 furniture, and $400,000 cash.
(*Winner will choose one prize option. Other prize options will not be awarded.)
In 2016, Manitoba's big three hospital foundations came together to form the Tri-Hospital Dream Lottery, and that tradition and commitment to a cause that benefits all Manitobans continues once again in 2018 with a lottery full of terrific prizes – and it's a win-win, as all money raised stays right here in Manitoba.
Your ticket purchases raise crucial funds for St. Boniface Hospital Foundation, Health Sciences Centre Foundation, and Children's Hospital Foundation. Every ticket purchased changes a life. Each year, hundreds of thousands of Manitobans depend on these three hospital in their times of greatest need.
Together, St. Boniface, HSC, and Children's serve almost 1 million patients annually and help deliver more than 11,000 babies each year.
"With our three hospital foundations working together, we can achieve more for the greater good – delivering the best possible patient care," says Gary Rozak, Interim President and CEO of Children's Hospital Foundation of Manitoba.
"We're proud to continue this collaboration that supporters asked us for," adds Jonathan Lyon, President and CEO of HSC Foundation.
"By joining forces, we can help more patients than we ever could alone, while offering Manitobans the chance to win some of the best lottery prizes ever seen in the province."
License Numbers: LGA 1517-RF-28345, LGA 1517-RF-28346, LGA 1517-RF-28347