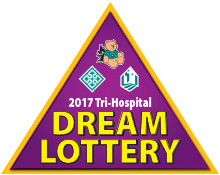 WINNIPEG, MANITOBA, May 11, 2017 — If you support the Tri-Hospital Dream Lottery, purchase your tickets this week so you don't miss out on any of the action. The first deadline is coming up on Friday, May 19 at midnight, for the $25,000 VIP Draw.
Order Online
Order by phone: call 204-254-4677 or toll-free: 1-844-654-4677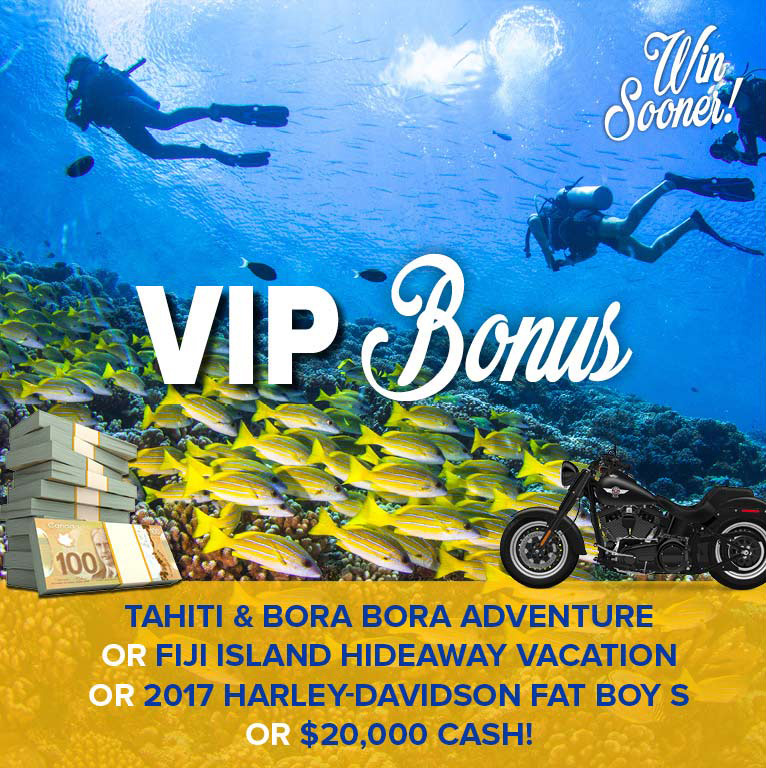 The Tri-Hospital lottery supports the Health Sciences Centre Foundation, The Children's Hospital Foundation of Manitoba, and the St. Boniface Hospital Foundation.
Everyone who buys a ticket before the deadline will automatically be entered into this exclusive early draw, as well as each subsequent draw in the lottery (including the Dream Bonus, Early Bird, and the Grand Prize draw worth over $1.5 Million).
The VIP Prize is the choice between a 9 Day Tahiti & Bora Bora Adventure for two adults, (valued at $20,000) plus $5,000 cash; or a 10 Day Fiji Island Hideaway Vacation for two adults, (valued at $20,000) plus $5,000 Cash; or a 2017 Harley-Davidson Fat Boy S (valued at $24,849); or choose $20,000 cash!
For a reference list of prizes and details about the lottery including how to purchase tickets, check out our 2017 Tri-Hospital Dream Lottery reference page.