Calgary, Alberta, June 4, 2019 — Back for 2019, the Calgary Stampede Lotteries offer over $1.8 Million in prizes, including the Rotary Dream Home Package. Hurry Early Bird Deadline June 7!
2019 STAMPEDE LOTTERY PRIZE DETAILS
EARLY BIRD PRIZE
A brand new 2019 GMC Yukon SLE 4X4 worth over $70,000 could be all yours, just purchase your Stampede Lotteries tickets before Friday, June 7th at midnight to qualify for this extra prize.
MILLION DOLLAR ROTARY DREAM HOME PACKAGE
The 2019 Rotary Dream Home is a two story, 2455 square foot home built by Homes by Avi in the Calgary community of Walden that comes with a furniture package plus extras valued at over $86,000. The Dream Home winner will also receive $100,000 Cash!
KINSMEN VEHICLE PACKAGES
2019 GMC Sierra 1500 AWD Crew Cab 4X4 Denali, valued at $77,468.75
2019 GMC Sierra 3500HD Crew Cab SLE 4X4 Dually, and a 2019 Montana High Country 374FL fifth wheel RV, valued at $203,510.75
2019 Sierra 1500 Crew Cab AT4 4X4, and a 2019 Manitou 23 Aurora LE RF VP Pontoon boat with trailer. valued at $156,293.39
2019 GMC Sierra 1500 Crew Cab Elevation X31, and Trailer, and a 2019 Polaris Ranger XP 1000 side by side with trailer, and a 2019 PEDEGO Trail Tracker Electric (FAT) Bike and a 2019 PEDEGO Ridge Rider Electric (MTB) Bike, valued at $96,576.45
2019 Harley Davidson FLHXSE – CVO Street Glide Special, valued at $55,814.45
2019 Chevrolet Corvette Stingray Coupe, valued at $74,229.25
NEW BONUS PRIZE
Buying tickets by June 28 qualifies you to win the new Wild West Bonus Prize to Las Vegas. Featuring catered suites to 2019 National Finals Rodeo and the 2020 Calgary Stampede, six Las Vegas hotel suites and $20,000 worth of airfare. It's a prize valued at over $59,000 or you can opt for $50,000 in cash!
ALL NEW SHOWDOWN 50/50.
With a jackpot of up to $2.5 million and daily qualifiers, the new Showdown 50/50 format is sure to excite. Each day of the Stampede someone will win a western prize package worth $1,000 and secure a one in 10 chance to walk away with half the cumulative jackpot on the final Sunday. Tickets start at just $10 — get yours before Stampede starts to be a part of every qualifying draw.
PLUS Stampede Discount Offers! Ticket packages are available that include bonus gate passes for admission to Stampede Park, 50% off event tickets during Stampede, Westjet Skyride passes and merchandise discounts. Or you can choose the 4X package without bonuses to maximize your chances to win!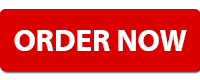 Order your tickets now at www.calgarystampede.com/lotteries by Phone at 1-888-568-8616
When you play CHARITIES WIN!
When you purchase a Stampede Lotteries ticket, you are supporting many charities and outreach programs in our community. Over the last 10 years, more than $21 million has gone back to support community programs through the Calgary Stampede, the Kinsmen Club of Calgary and the Rotary Club of Calgary South.
Tickets may not be purchased outside of Alberta or by any persons under the age of 18. License # 523133, 523134, 523135, 523136, 523137, 523138, 523139, 523140. Visit calgarystampede.com/lotteries for complete lottery details and rules