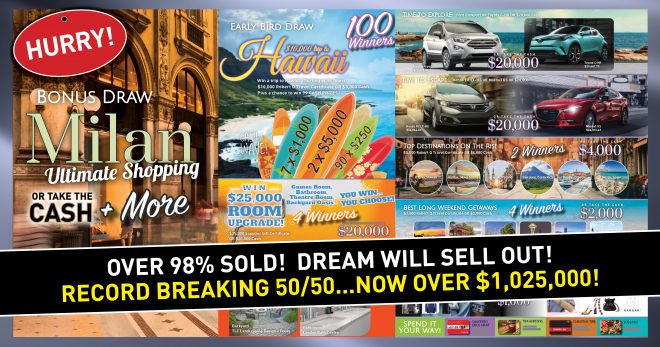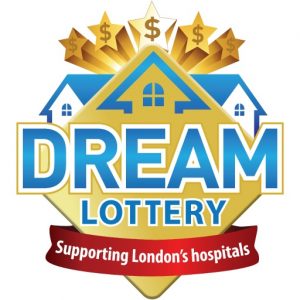 LONDON, ON, June 4, 2019 — The Bonus Deadline may be Midnight, Thursday June 6, but Dream likely won't last until then! At OVER 98% SOLD, this may be your LAST CHANCE to get in!
If you don't ORDER NOW, not only might you miss out on our Bonus Draw …but you will MISS OUT on SO MUCH MORE!
MORE like:
The Ultimate Grand Prize…1 of 3 Dream Homes or $1,000,000 CASH!
100 Winners in the Early Bird Draws
4 Winners of a $25,000 Room Upgrade…You WIN, You CHOOSE!
PLUS Vehicles, Vacation and MORE!
PLUS, not only does Dream currently have the LARGEST 50/50 JACKPOT in ONTARIO, but it is now RECORD BREAKING! That's right, our 50/50 has broken last Spring's record jackpot and it KEEPS GROWING…with the winner walking away with half!
Every ticket is a life-changer when you support St. Joseph's Health Care Foundation, London Health Sciences Foundation, and Children's Health Foundation by purchasing tickets for the Dream Lottery.
Don't miss your chance to WIN BIG and WIN SUPPORTING PATIENT CARE!

Visit the Dream Lottery's website to order tickets, participating Shoppers Drug Mart locations, or by phone 1-866-802-4117.
Dream Lottery Licence 10699 | 50/50 Licence 10700 | Calendar Licence 10701