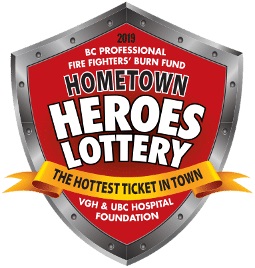 VANCOUVER, BC, June 5, 2019 — Don't wait! This could be your chance to Escape with the Summer vacation of your dreams…
Take a 19-Day Cruise through France and Spain – and visit Paris and Barcelona, two of the most charming, exciting, romantic and delicious cities in Europe! If you'd rather choose the car, take the 2019 Honda Insight instead – it's the biggest bonus option, worth over $35,000. Or choose $26,000 cash and start living your best life the second you get the cheque…
Get your Hometown Heroes Lottery tickets. The $35,000 Summer Escape Bonus Deadline is only 2 Days Away! (Midnight, Friday – June 7th)
Tickets cost 3 for $75: You can't beat this deal! It's BC's best-priced mega home lottery. Get into BC real estate and live where you want, how you want – or live as a multi-millionaire with $2.1 million.
The Summer Escape is the biggest Bonus draw of the summer – and there's a lot more you could win with your tickets:
Win the Early Bird Draw and choose a 2019 Tesla Model X, worth over $148,000 – or a $120,000 travel prize package – or $105,000 cash
New this year, there are 9 Grand Prize options to choose from in this year's Hometown Heroes Lottery, including homes all across B.C. in South Surrey (Ocean Park), Abbotsford (Eagle Mountain), Vancouver, downtown Kelowna, Lake Country (on Lake Okanagan), two options on Vancouver Island (SookePoint or Colwood), and Cultus Lake, or a huge $2.1 million cash Grand Prize!
Which will you choose?
With homes all over beautiful British Columbia and more Grand Prize choices than ever before, there's something for everyone in this year's Hometown Heroes Lottery…
Live endless summers in beautiful locations on Vancouver Island or at Cultus Lake, or a never-ending vacation in two of the Okanagan's finest cities… or suburban paradise in the Fraser Valley, in idyllic South Surrey or Abbotsford's Eagle Mountain… or how about ultimate city living in Vancouver, in an exciting and luxurious penthouse condo on the doorstep of downtown?
Every Ticket Changes a Life
Help Our Hometown Heroes
Your heroes are there for you when you need them… now it's your turn to be there for them!
Your Hometown Heroes Lottery ticket purchases support VGH & UBC Hospital Foundation, raising essential funds for specialized adult health services and research at VGH and UBC Hospital, GF Strong Rehab Centre, Vancouver Coastal Health Research Institute and Vancouver Community Health Services for all British Columbians. Ticket purchases also support programs of the BC Professional Firefighters' Burn Fund (Burn Fund); including the annual burn camp for young burn survivors.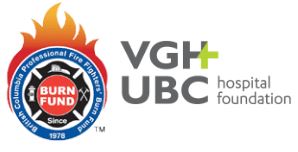 Buy in person at London Drugs, or at the show homes.


(Winner will choose one prize option; other prize options not awarded)