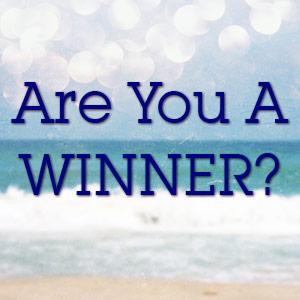 VANCOUVER, BC, February 1, 2019 — The wait is over! Grab a seat and cross your fingers because the Millionaire Lottery has announced their 2018 winners!
Life just changed dramatically for the Grand Prize winner, C. Cretu from Surrey, BC with ticket #6151003. They will choose one of the eight prize options, one of which is $2.7 million cash!
The 50/50 winner has also been granted an exciting new chapter in their lives, with $769,957.50 cash to their name! That winner is R. Parker from Victoria, BC with ticket #7725445.
The main Early Bird winner has a $125,000 decision to make: will they choose the 2018 Tesla Model S 75D or Vacations for Life – $60,000 Travel Card plus $60,000 Cash or $100,000 Cash? The winner is M. Coyle from Vancouver, BC (Ticket #6802995.) 75 other winners received a prize of $1,000 cash each.
The Cars or Cash winners are: J. Hudson from Vancouver, BC (Ticket #6147517), winning a choice between a 2018 Chevrolet Silverado 1500 4WD or 2019 BMW X1 230i xDrive Coupe or 2018 Audi Q3 Komfort Front Wheel Drive or $43,000 cash. The second winner is E. Hale of Vancouver, BC (Ticket #6831241), winning a choice between a 2019 Harley Davidson Sport Glide or 2018 Chevrolet Cruz Sedan or 2019 Civic Coupe LX CVT or $22,000 cash.
Taking a well-deserved vacation are the Travel or Cash winners. Winning a $10,000 Vacation to the destination of your choice or $8,000 cash is V. Chandra of Vancouver, BC (Ticket #6191437.) A $5,000 Escape to New York or Spain or $4,000 cash goes to D. Wallace from North Vancouver, BC (Ticket #6623972.) And C. Intharangsy of Vancouver, BC and L. Norman of Surrey, BC each won a $1,000 travel certificate for Wickaninnish Inn or Vegas or $800 cash.
Visit the lottery website for the complete winners list. According to the lottery's rules, the full winners list will be published on February 10th, 2019 in The Province newspaper as well.