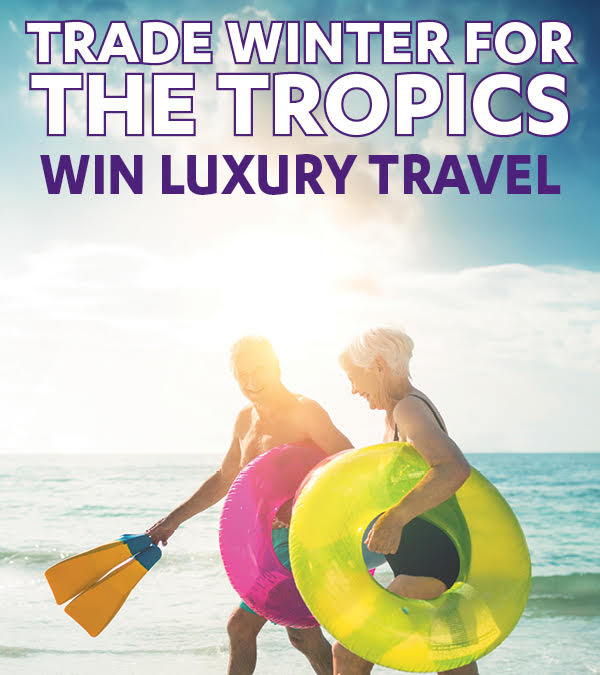 VANCOUVER, BC, Sunday, December 3, 2023 — Say goodbye to cold winter days – and hello to hot tropical sun!
The VGH Millionaire Lottery's Christmas Bonus is your ticket to the tropics! Get your tickets today to win a $35,000 Travel Best Bets gift card plus $5,000 spending money, and imagine yourself basking on the sun-soaked beaches of Mexico or cruising the Caribbean…
Or, choose a sleek new hybrid car or $33,000 cash – it's your paradise, your choice!
And the tropical adventure doesn't stop there!
If you buy now, you'll be automatically entered in the Early Bird draw with 51 winners. There's over $200,000 in prizes up for grabs and an amazing prize option of a $145,000 private jet travel experience.
And of course, your tickets also enter you in the running for the Grand Prize draw, where you could win a multi-million dollar luxury home package or $2.7 million tax-free cash.
Don't let winter win – seize your chance for a sun-soaked escape. The Christmas Bonus deadline is this Friday at midnight (December 8).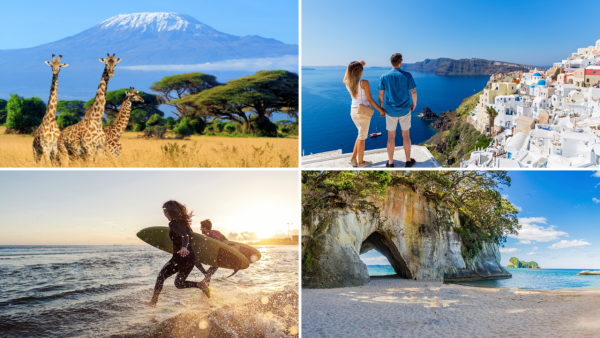 Where will you go when you win? VGH Millionaire Lottery supporters and ticket buyers share their top destinations to escape the winter chill.
---

More Ways to Win Big!
Add 50/50 PLUS and Daily Cash PLUS tickets to your order for more chances to win cash!
The 50/50 PLUS jackpot is now OVER $1.4 million – and could top $2.4 million. The winner takes half! The more you play, the more the jackpot grows.
With the Daily Cash PLUS, you'll get 105 extra days of winning – there's $325,000 in total cash to be won, including three Final Friday winners of $25,000 each.
50/50 PLUS tickets start at just 2 for $15, and Daily Cash PLUS tickets start at just 2 for $25.
---

Get your tickets online on the VGH Millionaire Lottery website,
 by Phone at 604.602.5848,
or toll-free at 1.888.445.5825
 Tickets are available to purchase in-person at London Drugs throughout British Columbia.
Tickets cost 2 for $100 / 5 for $175 / 10 for $300 / 25 for $600
50/50 PLUS tickets are are 2 for $15 / 6 for $30 / 16 for $60 / 32 for $90
Daily Cash PLUS tickets are 2 for $25 / 6 for $50 / 12 for $75
A ticket purchaser must purchase a VGH Millionaire Lottery ticket to be eligible to purchase 50/50 PLUS® and DAILY CASH PLUS™ tickets.
---
In the event of an advertising discrepancy, the official 2023 VGH Millionaire Lottery Rules and Regulations will apply without exception. Prizes shown may not be exactly as illustrated.
BC Gaming Event Licences #144980, #144977, #144979
19+ TO PLAY | KNOW YOUR LIMIT, PLAY WITHIN IT | PROBLEM GAMBLING HELP LINE 1-888-795-6111 | GAMBLINGSUPPORTBC.CA