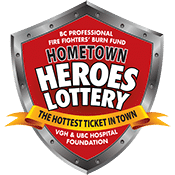 VANCOUVER, BC, May 17, 2017 — Canada turns 150 this year, and what better way to celebrate her magnificence than by voyaging across the country with a companion in luxury and comfort aboard the Rocky Mountaineer, with Deluxe Gold Leaf service! Take in the country's spectacular landscape from your glass-domed coach, while enjoying five-star dining and complimentary beverages throughout your journey. Add $4,000 cash and this is prize option #1 in the Heroes Welcome Draw for the 2017 Hometown Heroes Lottery, whose deadline is this Thursday, May 18 at midnight. Not a bad way to experience Canada!
Or, maybe you'd rather explore with the freedom of the driver's seat. The second prize option is a 2017 Civic EX CVT Sedan Automatic. Or, you could just take the cash out option of $21,000 and call it a day! The winner will choose one prize option; other prize options will not be awarded.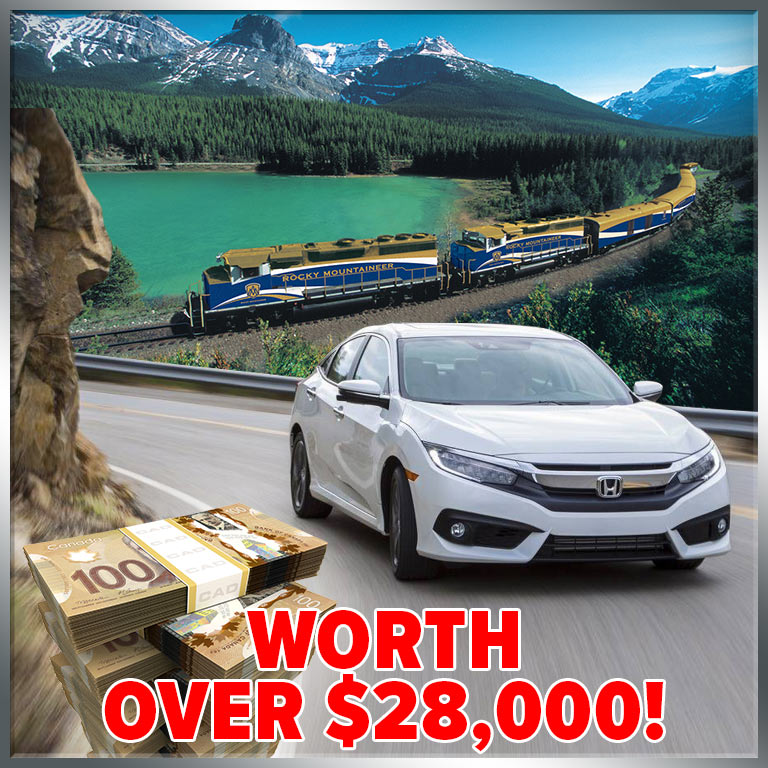 The deadline is this Thursday for the Heroes Welcome Draw, and you will automatically be entered into the Travel Bonus, Home Improvement, and Early Bird Draws, leading up to the Grand Prize draw in August.
Tickets in the Heroes Lottery are available for 3 for $75, 6 for $100, or 20 for $275. 50/50 tickets are 2 for $15, 6 for $30, or 20 for $60. Daily Cash Plus tickets are $20 each or 3 for $40.
Tickets can be ordered online, by mail/fax, in-person at the prize homes, London Drugs, or VGH Hospital, or by phone: 604-648-4376 or toll-free 1-866-597-4376.
For a reference list of prizes and details about the lottery including how to purchase tickets, check out our 2017 Hometown Heroes Lottery reference page.