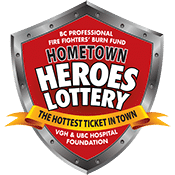 VANCOUVER, BC, June 1, 2017 — Don't miss out on this outstanding early bonus prize! The winner of the $30,000 Travel Bonus Draw in the 2017 Hometown Heroes Lottery will surely have big travel plans this summer! It could be you – if you buy your tickets before tonight's deadline (midnight, June 1).
How does a European River Cruise plus $5,000 cash to spend on souvenirs and fancy dinners sound? Or, maybe you'd rather getaway in the summer and in the winter, so you could choose Prize Option #2 which is two $12,000 vacations with $2,000 cash to spend on each. Or, if you're not up for the traveling, you can always take the cash option of $23,000. The winner will choose one prize option; other options will not be awarded.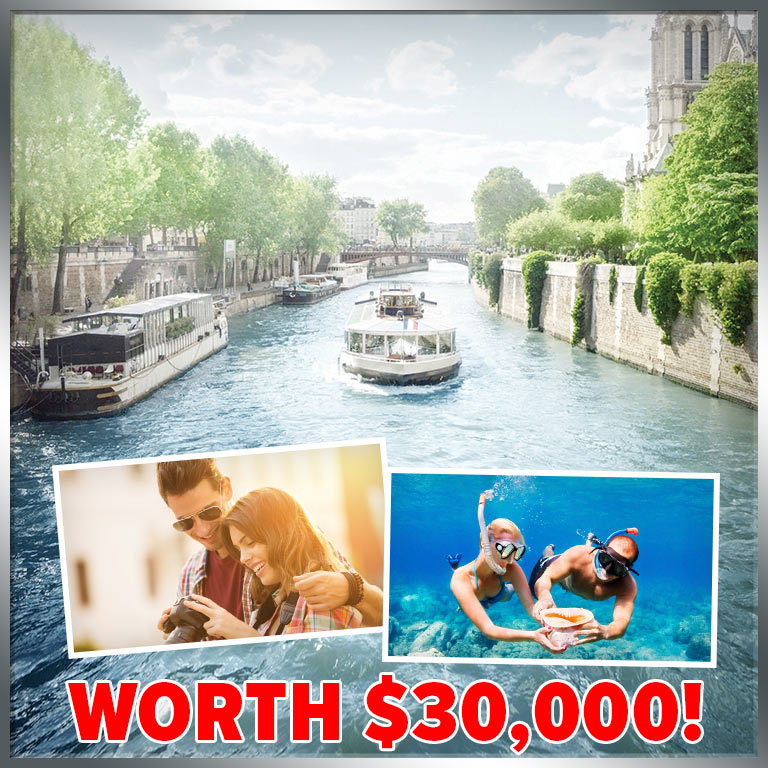 Tickets purchased before the Travel Bonus deadline will also be entered into the Home Improvement Bonus Draw, the Early Bird Draw, and the Grand Prize/Final Draws in August. And don't forget to order tickets in the 50/50 and the Daily Cash draws.
Tickets in the Heroes Lottery are available for 3 for $75, 6 for $100, or 20 for $275. 50/50 tickets are 2 for $15, 6 for $30, or 20 for $60. Daily Cash Plus tickets are $20 each or 3 for $40.
Tickets can be ordered online, by mail/fax, in-person at the prize homes, London Drugs, or VGH Hospital, or by phone: 604-648-4376 or toll-free 1-866-597-4376.
For a reference list of prizes and details about the lottery including how to purchase tickets, check out our 2017 Hometown Heroes Lottery reference page.