VANCOUVER, BC, February 23, 2018 — Only hours remain to tonight Midnight deadline — Say Yes to BC Children's Hospital and order your tickets for this incredible choice of prizes worth up to $32,000! Buy early, win early! And remember to get your tickets for the record-breaking 50/50 Plus™ — the jackpot is already over $1 million!
The Family Draw prize — worth over $32,000 — offers three incredible choices:
The Great Escape Package – $25,000 in vacation/travel gift cards along with $5,000 cash.
or, the Ultimate Sports Package – 2 Vancouver Canucks Game Suites (14 seats), BC Lions Season Tickets for two, Whitecaps Season Tickets for two, Seahawks Football Game Tickets for two, PLUS $17,000 Cash.
OR $28,000 Cash
The winner will choose one prize option, other options will not be awarded.
Order tickets online, or you can call toll-free (888) 887-8771 to order by phone.
Visit the lottery's website for all official details.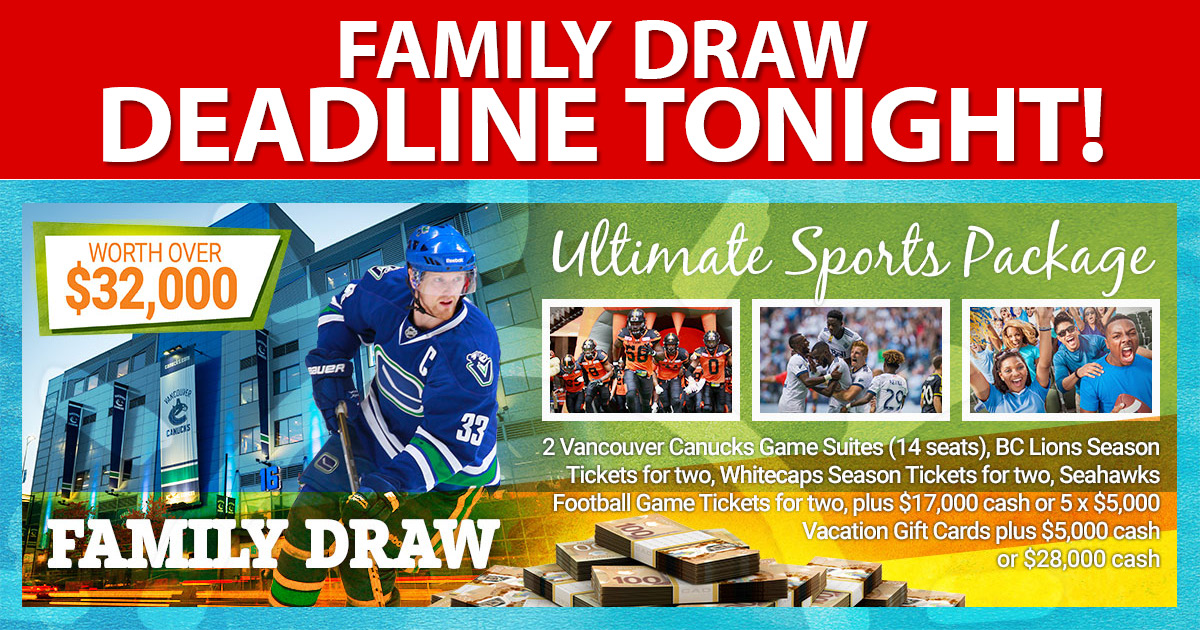 Family Draw Deadline Midnight, February 23, 2018.