VANCOUVER, BC, February 26, 2018 — Only hours remain to the Vancouver Opera's Winter Audi Lottery final deadline! Help support the Vancouver Opera — order your tickets today for a chance to win the Grand Prize draw for a 2018 Audi Q5, or a 2018 Audi A5, or $50,000 cash!
The Final Deadline to order is 9:00 p.m. February 27, 2018.
Tickets can be ordered online, or by calling the Vancouver Opera's ticket sales at 604-682-2871 ext. 4836.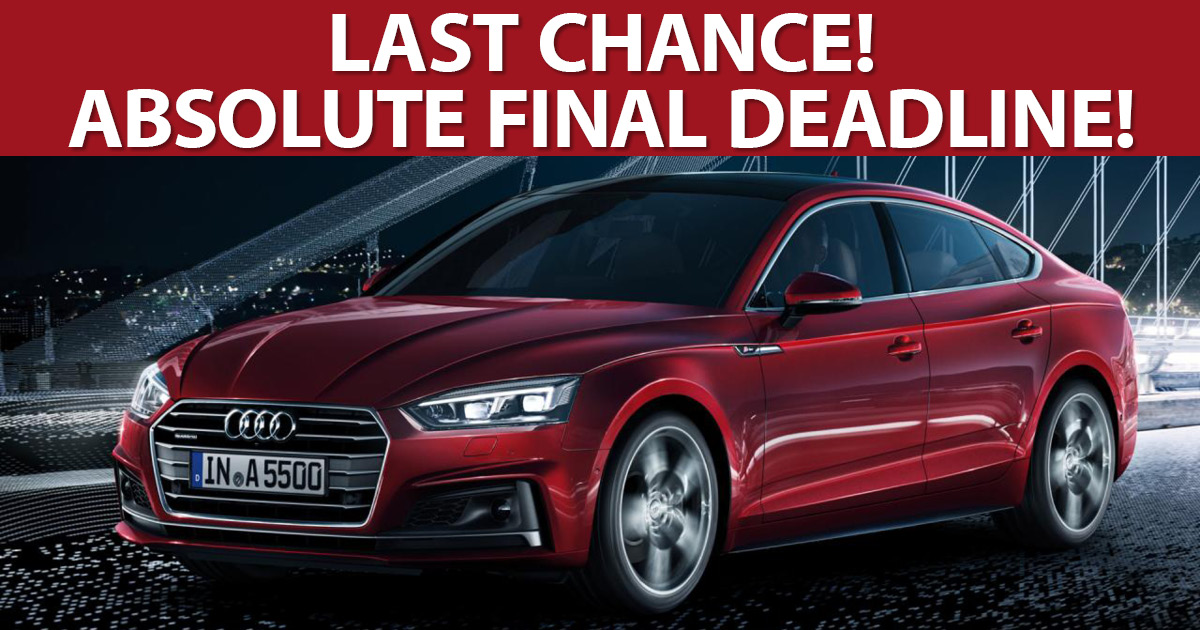 If you're a fan of 50/50s – and winning up to $20,000 cash – then you'll also want to pick up a ticket for the lottery's 50/50 raffle! Only 7,000 tickets are available and they are as low as $5 each when purchased in packs of 5 for $25.
Main lottery tickets are priced at $40 each, with packs of three going for $99, packs of seven for $196, and packs of 11 for $297 (that's the best deal- at $27 each!
Audi Lottery: BC Gaming Event Licence # 99216
50/50 Lottery: BC Gaming Event Licence # 96811