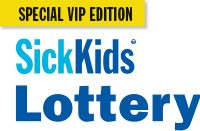 TORONTO, ON, November 28, 2019 — It's back! The SickKids 2020 Winter Lottery has now launched, and with over 36,500 prizes and 1 in 2 odds, there is plenty to go around to the winners! Act quickly, because SickKids Lottery usually sells out very early.
Order early to be entered into three bonus early draws. The first is the VIP Draw, which will award FIVE winners with $10,000 cash each. The VIP deadline is Midnight, December 20; order your tickets before then, and you'll be entered into the VIP draw, plus the Early Bonus, Early Bird, and of course, the Grand Prize Draw of $1 Million!
As for the main prizes, how does a Grand Prize of $1 Million cash sound? What would you do with that kind of money? The winning doesn't stop there; other big prizes include the three Winner's Choice car prizes:
a 2020 Land Rover Discovery, or a 2020 Porsche 718 Boxster, or $62,000 cash.
a 2020 Mercedes-Benz C 300 4Matic, or a 2020 Jaguar E-PACE, or $46,000 cash.
a 2020 Audi A4, or a 2020 Cadillac XT4, or $37,000 cash.
As for vacation prizes.. there are 11 travel prizes ranging from $2,500 to $10,000 to be won, giving the winners the ultimate flexibility to choose their own adventures!
There's also a 50/50 with a minimum payout of $250,000, and an entire month of giveaways with their Cash & Trip Calendar!
SickKids Lottery tickets are $100 each, two for $150, three for $195, four for $250, seven for $375, ten for $500, and your best deal is a 20 pack for $900 ($1100 savings).
50/50 tickets are three for $10, ten for $25, or get the best deal with 25 for $50. Cash & Trip Calendars are five for $20, 15 for $50, or a bargain of 25 for $75. You can purchase tickets quickly and easily through their online order form, or call 1-866-749-KIDS (5437).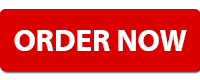 Or call 1-866-749-KIDS (5437)
For official details and to order tickets, visit their website: sickkidslottery.ca.
SickKids Main License #11505, 50/50 Draw License #11507, Cash & Trip Calendar License #15503
* See Rules and Regulations for details.