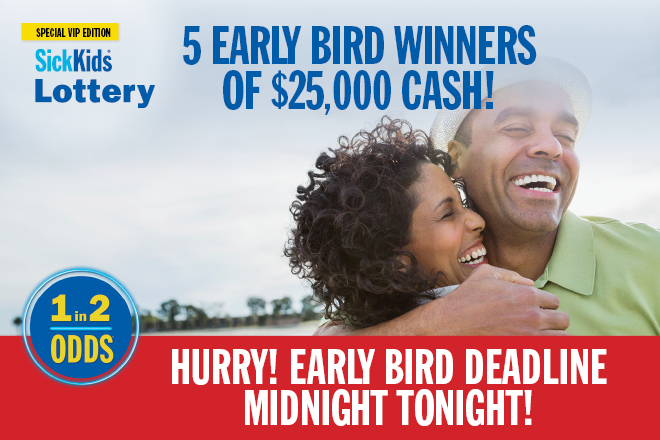 Ontario February 14, 2020 — HURRY! The Clock is Ticking – Don't Miss the Early Bird Deadline – Midnight TONIGHT!
The Early Bird Deadline will be gone in a few hours! You must order now for a chance to WIN 5 cash prizes of $25,000 along with thousands more Early Bird Prizes. After midnight tonight, it will be too late.
This is Your Last Chance! You've got 1 in 2 odds of winning the cars, travel and cash prizes, including the Grand Prize of $1 million*. There are over 36,500 prizes to be won, so don't miss out, order your tickets now.
Tick Tock Tick Tock… Time and tickets are running out, so don't wait another minute! Tickets are over 95% sold! This is your last chance to get tickets to win the thousands of Early Bird Prizes!
Thank you for helping Fund the Fight at SickKids.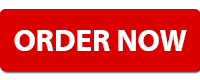 Or call 1-866-749-KIDS (5437)
For official details and to order tickets, visit their website: sickkidslottery.ca.
◊ * ǂ T ∆ See Rules and Regulations for details. Approximate value including all taxes and freight. Prizes may not be exactly as shown. 50/50 Draw tickets must be purchased in conjunction with the SickKids Lottery.
SickKids SKLL#11505; 5050LL#11507; CalLL#11503. Charitable Registration #10808 4419 RR0001 / SickKids Lottery PO Box 204 North York RPO Steeles W Toronto Ontario M3J 9Z9. Please play responsibly. Ontario Problem Gambling Hotline 1-866-531-2600 or visit ConnexOntario.ca.