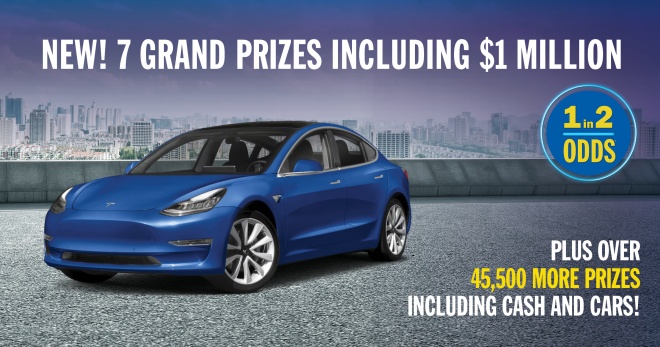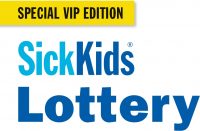 Ontario, November 26, 2020
Tickets are Almost Gone! If you are thinking about ordering a ticket, the time to act is now! Over 90% of the tickets have already been sold. Another early sellout is expected. Order now before it's too late. Go to sickkidslottery.ca.
Best Odds in Ontario! The SickKids Lottery gives you the best chance to win in Ontario, with amazing 1 in 2 odds. With over 45,500 cash and car prizes and 7 Grand Prizes, including $ 1 million, it is no wonder tickets are selling at a record pace. Don't miss your chance to win – order your tickets today!
Play the 50/50 Draw! Want another way to win BIG? Add 50/50 Draw tickets to your order. The pot is currently $980,000 and growing, with the winner taking home at least $490,000.
Help Fund the Fight and build a new SickKids. By purchasing a SickKids Lottery ticket, you're helping kids like Wolfgang, who was born with a lung impairment and a hole in his heart which required heart surgery at 5 months. Read more about Wolfgang's story.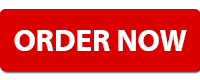 Or call 1-866-749-KIDS (5437)
For official details and to order tickets, visit their website: sickkidslottery.ca.
SickKids Main Lottery License #12210, 50/50 Draw License #12209, Cash Calendar License #12211
◊ * ǂ ∆ See Rules and Regulations for details. Approximate value including all taxes and freight. Prizes may not be exactly as shown. 50/50 Draw and Cash Calendar tickets must be purchased in conjunction with the SickKids Lottery.