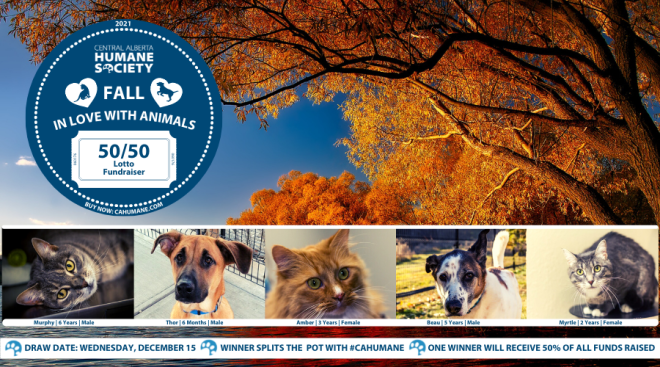 Red Deer, AB, November 26, 2021 — You can help make a difference in the lives of in-shelter animals – please buy your tickets today. Central Alberta Humane Society's (CA Humane) 'Fall in Love with Animals' 50/50 will help countless animals get a second chance at life and a 'fur'ever home!
CA Humane is committed to helping all animals that come to them, no matter how abandoned, broken or lost. The joy in seeing countless animals rehabilitated, properly cared for and adopted into loving new families is what drives their work every single day.
The government does not provide funding to CA Humane. They rely on the generosity from the Central Alberta communities and foundations to achieve their funding needs. They can't do this without you. All funds raised from this 50/50 lotto will go towards essential upgrades and services at our shelter. Please purchase your tickets today.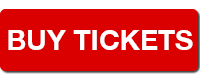 ENTER NOW AND YOU COULD WIN HALF OF ALL FUNDS RAISED
Get your 50/50 tickets now, and you will be directly helping CA Humane's in-shelter animals receive the essential care they need. The lucky winner could take home up to $49,995!
Tickets are 1 for $10, 4 for $20, 20 for $50 and 100 for $100
All ticket packages are currently available. The jackpot is just warming up and CA Humane needs your help to keep growing it. Let's go all the way and hit their fundraising goal of $99,990 – they can't do this without your support!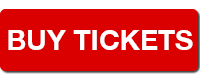 The Central Alberta Humane Society's mission is to help animals and the community by inspiring change through education. We don't receive funding from the government and rely on support from people who care, like you. Together, with our staff, dedicated volunteers, and generous community of advocates and donors we are making a big difference in the lives of desperate, lost and forgotten animals each year. All funds raised will go towards providing our animals with safe shelter, quality medical care and a second chance to find their forever home.
AGLC's Raffle License Number: 580516