DON'T MISS THESE EIGHT ADDITIONAL DRAWS OF $1000
Buy your tickets today for your chance to take home your choice of a brand-new Tesla Model 3 SR or $50,000 cash.
The Early Bird Draw Deadline is 11:59pm, Friday, September 25. You could be one of eight lucky winners to take home $1,000!
BONUS 50/50 DRAW tickets also available, take home half of the bonus draw jackpot!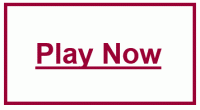 Or buy your tickets by phone by calling 604-331-4821.
Your lottery ticket purchase helps fund Vancouver Opera's education programs. Buy your tickets now to help make a difference in the community and everyone's a winner! Good luck!
Early Bird deadline is Friday, September 25 at 11:59pm. Grand Prize deadline is Saturday, October 31 at 12pm.
Winners will choose one prize option; other options will not be awarded.
Vancouver Opera's Lotteries are now 100% online! Buy your ticket now and have it emailed to your inbox!