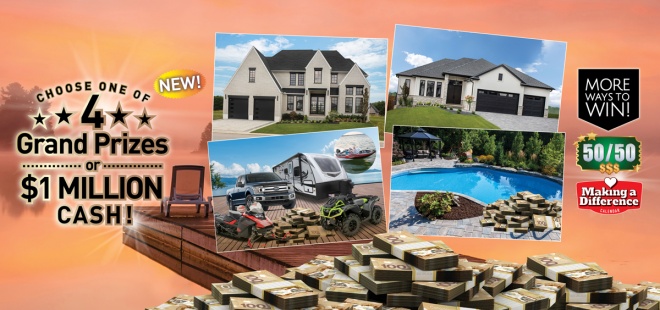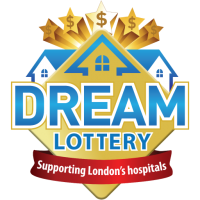 LONDON, ON, October 1, 2020 — The leaves aren't the only thing changing this time of year, Dream Lottery is back with all NEW prizing to get you DREAMING!
This Fall, the Grand Prize winner will have their choice between 1 of 4 life‑changing prizes or $1,000,000 CASH! Explore the Edgewater Estates Dream Home online and stay tuned for the big reveal of the Silverleaf Dream Home coming October 8!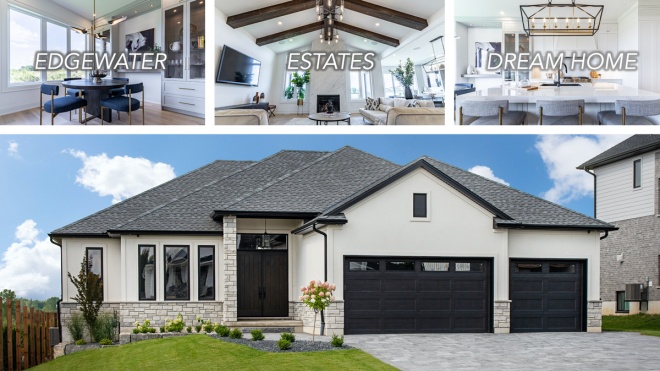 Not in the market for a new home? You'll LOVE the other Grand Prize Options! Transform your backyard into your very own paradise with The Backyard Makeover Package or hit the road and indulge in endless fun with the Lifetime of Adventures Package!
Ordering early means more chances to win! You won't want to miss the FREE Ticket Deadline October 15th because 12,250 lucky supporters will WIN a FREE ticket, giving you even MORE chances to WIN!
Remember, every ticket ordered for the Dream Lottery supports London's hospitals ensuring that patients continue to receive the best possible care at St. Joseph's Health Care London, London Health Sciences Centre and Children's Hospital at LHSC.
Order tickets NOW online at www.dreamitwinit.ca
or by phone at 1-866-802-4117.

Every Ticket Changes A Life!
Dream Lottery Licence 12226| 50/50 Licence 12227| Making a Difference Calendar Licence 12228