VANCOUVER, BC, March 29, 2018 — Only hours remain until tonight's midnight tonight deadline! The $300,000 Early Bird prize offers three incredible choices: Vacations for Life — TWENTY years of $10,000 vacation/travel gift cards and $5,000 cash as well every year! Or treat your family to a beautiful Okanagan vacation condo – a fully furnished 1 bedroom plus den condo at Watermark Beach Resort in sunny Osoyoos. Prefer cash? Then choose $250,000!
Say Yes to BC Children's Hospital — order your tickets to the 2018 BC Children's Hospital Choices Lottery today, before midnight tonight!
Winner will choose one prize option; other options will not be awarded.
Don't wait; the lottery is over 90% sold and time is running out. With seven Grand Prize choices including $2.2 million in cash, and the 50/50 Plus™ with a current jackpot approaching $1.7 million, it's easy to see why you should Say Yes to BC Children's Hospital and order your tickets today.
Order tickets online, or you can call toll-free (888) 887-8771 to order by phone.
Visit the Choices Lottery website.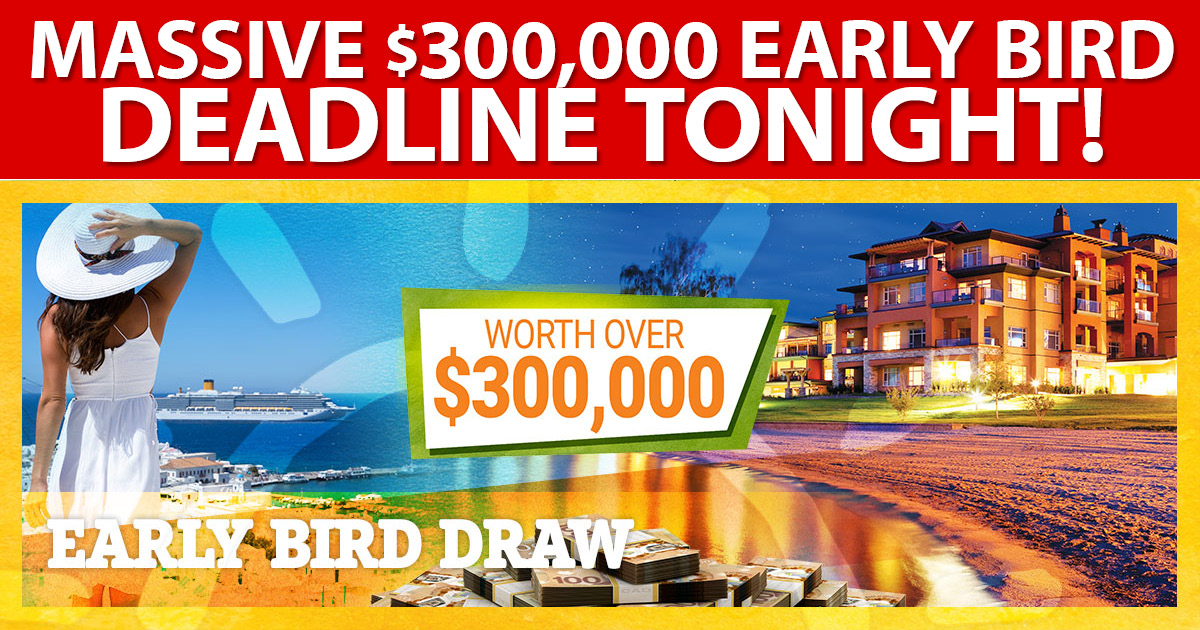 Early Bird deadline midnight tonight, March 29, 2018. The Early Bird draw takes place Friday, April 20, 2018.