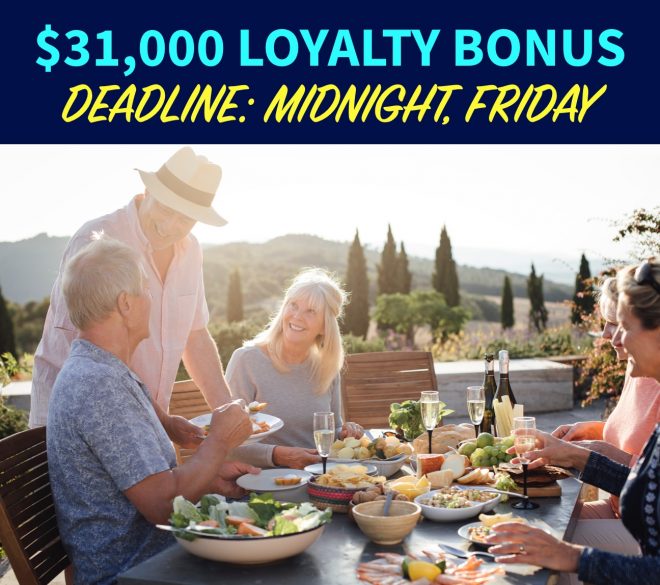 Calling all Manitobans: The time is now to get your Mega Million Choices Lottery tickets!
WINNIPEG, Manitoba, January 30, 2019 — The first Bonus Deadline of the year is only 2 days away, and St. Boniface Hospital Foundation has a special early draw for its most trusted ticket buyers and supporters. The $31,000 Loyalty Bonus Deadline is Midnight, Friday – and if you win, you choose!
Take a vacation and take the family to Italy, Spain and Croatia on a 21-Day 'Best of Europe' holiday. Cruise the Mediterranean and then discover the lights, sights, sounds and smells of Venice, Florence, and Tuscany. Plus it comes with $2,500 spending cash.
OR choose a 2019 Chevrolet Equinox All-Wheel Drive SUV
OR $25,000 Cash
Live Where You Love
Not only can you check off your Bucket List, but this year's Mega Million Choices Lottery is giving you the choice of your dream home…
This year's lottery is offering up mega Grand Prizes for Manitoba's newest millionaire. Choose a home in two of Winnipeg's more desirable neighbourhoods – Bridgwater Trails or Sage Creek – or Headingley's Taylor Farm, or even choose your very own home in British Columbia's Okanagan – in summer paradises West Kelowna or Osoyoos. Or of course, there's the cash – $1.1 million tax-free!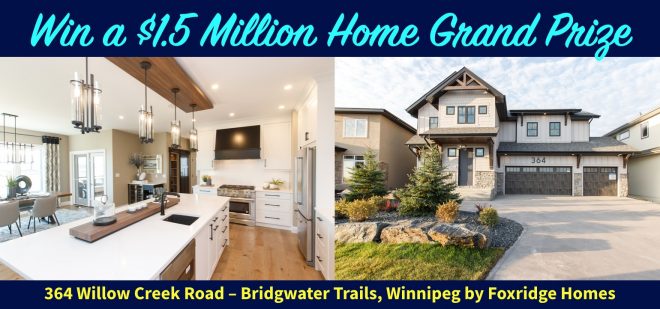 When you purchase your Mega Million Choices Lottery tickets, you're supporting St. Boniface Hospital Foundation and helping save lives right here in Manitoba, helping the hospital provide the highest quality of care during toughest of times, and helping all patients who visit and depend on St. B.
Tickets are 1 for $100, 2 for $175, 4 for $300, and 8 for $500. 50/50 PLUS and Big Score PLUS tickets start at 2 for $20.

Get your tickets online at StBMegaMillionChoicees.ca
by Phone at 204-256-7203
or 1-855-256-7203
or in-person at St. Boniface Hospital Everett Atrium
& St. Boniface Hospital Foundation Office,
or at London Drugs in St. Vital Centre,
Red River Co-op Food Store and Main St. Pharmacy,
and select Shoppers Drug Mart locations
Licence No: LGCA 1517-RF-30408, LGCA 1517-RF-30407, LGCA 1517-RF-30335