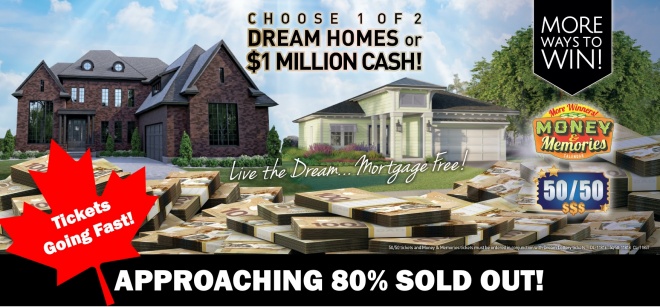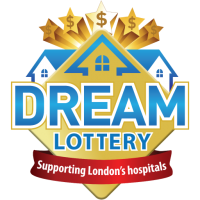 LONDON, ON, July 1, 2020 — Happy Canada Day! Smile, laugh and have a fun-filled day, but don't forget to ORDER your Dream Lottery tickets because they're selling FAST!
WOW! Tickets are approaching 80% SOLD OUT! Don't miss your chance to get in on incredible early prizes in the Loyalty, VIP, BONUS AND Early Bird Draws. Plus, there's more prizing including vehicles, Ontario getaways, home improvements and so much more including the Grand Prize…the winner will have the ULTIMATE choice between 1 of 2 Dream Homes or $1,000,000 CASH! Talk about life-changing!
The excitement doesn't end there… this year's 50/50 jackpot is quickly
approaching $1,000,000 and the winner will get to walk away with half!
What would you do with all that cash? Start dreaming!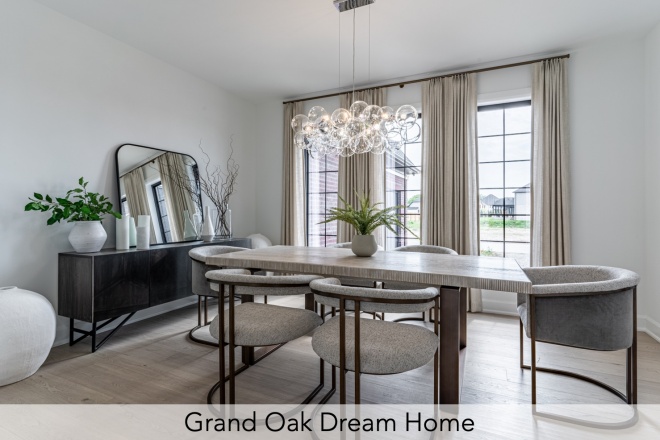 Plus, get in on 3 Months of Winning with the Money & Memories Calendar before tickets are gone! We're giving away CASH every day in October, November AND December!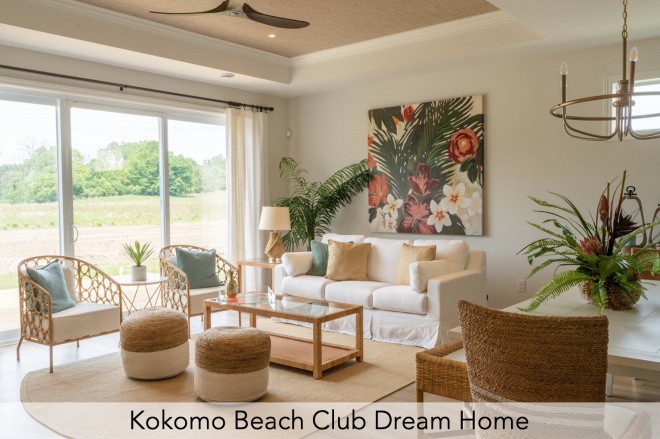 So many reasons to get excited…so order NOW to be a part of it all!
We're in need of lucky winners, will it be YOU?
Order tickets at www.dreamitwinit.ca
or by phone at 519-488-7100 (local) or 1-866-802-4117 (toll free).

Every Ticket Changes A Life!
Dream Lottery Licence 11816 | 50/50 Licence 11818 | Calendar Licence 11857