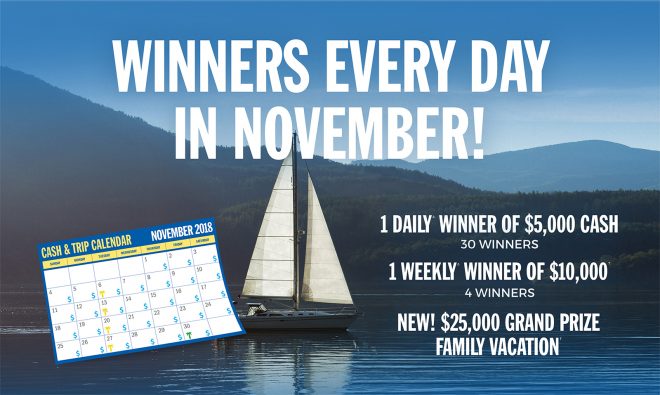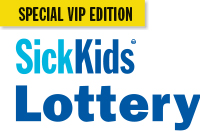 Ontario, August 23, 2018 — The SickKids Special VIP Edition Lottery has now sold out but there are still limited tickets available for the Cash & Trip Calendar – get yours before they're gone.
Win Every Day in November! There are daily cash prizes of $5,000, weekly travel prizes of $10,000 and a new $25,000 Grand Prize family vacation. Tickets start at $20, but our best pricing is 50 tickets for $100 – that's only $2 a ticket!
Your Support Makes a Difference. When you order a ticket, you help kids like Eliza, who was diagnosed with Acute Lymphoblastic Leukemia in 2016. Watch her story.

or call 866 749-KIDS (5437)
◊ * ǂ See Rules and Regulations for details.
SickKids LL#9772; 50/50 LL#9773; Calendar LL#9768 Charitable Registration #10808 4419 RR0001 / SickKids Lottery PO Box 204 North York RPO Steeles W Toronto Ontario M3J 9Z9