Drop everything and buy your Cash and Cars Lottery tickets before they're gone!
Deadline October 3rd, 2019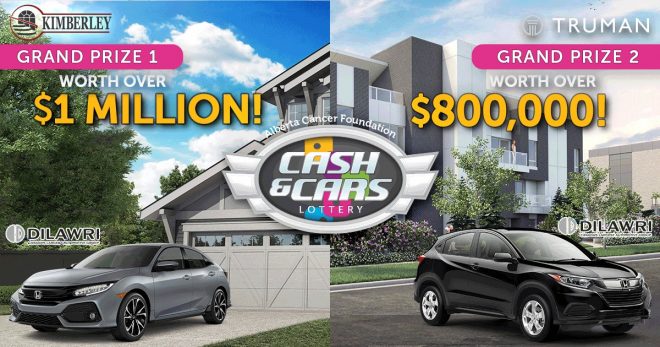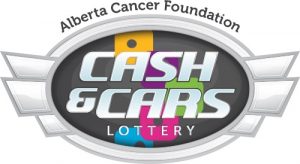 Your ticket will be entered to win over 2,600 prizes including the Grand Prize #1 Show Home in Edmonton; a fully furnished $1 million home, a 2019 Honda Civic Hatch Sport CTV in the driveway plus $10,000 cash. Grand Prize #2 is a fully furnished Brownstone in Calgary, a 2019 Honda CRV LX AWD plus $10,000 cash. And if that doesn't excite you, how about the Grand Prize #3, a $270,000 Annuity or $4,500 per month for 60 months.
Tickets start at only $75 each. Or increase your chance of winning with 2 for $125, 6 for $275, or our best value, 18 for $450! Your ticket also gives you a chance at our exceptional line up of prizes including Vehicles, Vacations, Cash and Much More!
Every prize has a minimum $100 value! Buy your tickets today!
Visit cashandcarslottery.ca or call 1-877-783-7403
We keep giving away more CASH! That's right, YOU WIN 50 is back and bigger than ever! You could win our largest jackpot ever of up to $900,000 CASH. The jackpot grows with every ticket sold. See the current jackpot HERE.
The Cash and Cars Lottery is back for its 20th year proudly supporting the Alberta Cancer Foundation and the 17 cancer centers across the province.
CLICK HERE to see how your support can make a difference.
Main Licence #525660/You Win 50 Licence #525659