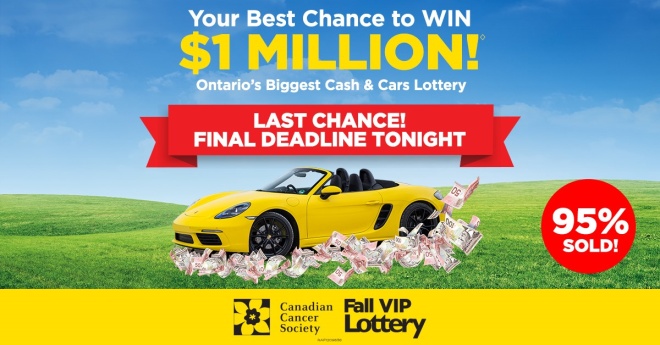 Ontario, October 22, 2021 — Tickets are 95% Sold and Time is Running Out!
LAST CHANCE! The FINAL deadline is MIDNIGHT TONIGHT! Get your tickets now for your chance to win big every day in November. With more big prizes than any other Ontario charity lottery, this is the ticket to get… and NOW is the time to act!
Your chance to win a Daily Car or Daily Cash Prize will be gone at midnight. You must act now, for your best chance to win big, every day!
Your Best Chance to Become Ontario's Next Millionaire!
In addition to all the Daily Prizes, you could win 5 amazing Grand Prizes, including your best chance to win $1 Million. The clock is ticking, so don't wait another minute. ORDER NOW!
Your Support Makes a BIG Difference!
The Canadian Cancer Society has more impact, against more cancers, in more communities, than any other cancer charity in Canada, yet there is still so much more we need to do. Your ticket purchase will help fund groundbreaking cancer research and support programs to ensure not one has to face cancer alone. Get your tickets TODAY!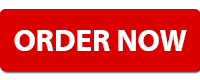 Order Online! Or call 1 866 839-7777
Alcohol and Gaming Commission of Ontario RAF1209638
Charitable Registration Number 11882 9803 RR0001
∆ and ♢ see Rules and Regulations