SASKATCHEWAN, July 25, 2023 — This is it—ONLY 3 DAYS LEFT!
STARS LOTTERY tickets are still available, but not for long!
With over $3.6 million in prizes to be won, this is one lottery you don't want to miss! Enter for your chance to win these life-changing prizes, including 2 fully-furnished dream homes, 3 awesome vehicles, 4 vacations or cash, 55 cash prizes and more. Get your tickets before the final deadline on July 27 for your chance to win!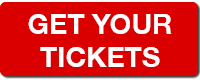 Win half of up to $5 million with the LUCKY STARS 50/50
Live life to the fullest. Get your tickets TODAY!

Buy your STARS LOTTERY tickets now online at starslottery.ca or by calling 1-844-782-7775.
Save lives. Change yours.
Every STARS LOTTERY ticket helps provide life-saving critical care to thousands of Saskatchewanians and gives you a chance to win more than 1,600 life-changing prizes. Click here to learn more.  
Lottery Licence LR23-0003 and LUCKY STARS 50/50 Licence LR23-0002. Terms and Conditions apply. Draw dates: Main/LUCKY STARS: August 3, 2023. Tickets must be purchased in Saskatchewan. Must be 18+ to purchase.
STARS LOTTERY is a trademark of Shock Trauma Air Rescue Service.
Please click here for the complete Lottery Rules & Regulations.