Grande Prairie, AB June 24, 2021 — Last Chance for the $40,000 jackpot, be part of a winning team!
June 30th at 12pm is your deadline to potentially win up to $50,000 in the RE/MAX Cares 50/50. This is your chance to do something amazing for your community. It's a win, win!
Buy your tickets today! Together, we can support those who provide critical care to your communities. Proceeds from the raffle support the Grande Prairie Regional Hospital Foundation – Mental Health Initiatives, STARS and Odyssey House. These non-profit organizations are deeply rooted in Northern Alberta, providing critical care in a variety of ways. Without them, Northern Alberta could not be as resilient as it is today.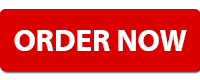 This raffle is proudly sponsored by RE/MAX CARES, RE/MAX cares about supporting the community that supports us. In a collaborate effort, every RE/MAX Grande Prairie realtor donates a portion of every sale to support needs in our community.
Thank you for your support! You are becoming the rest of so many stories.
DEADLINE TO WIN – JUNE 30th @ 12pm AGLC License# 573769