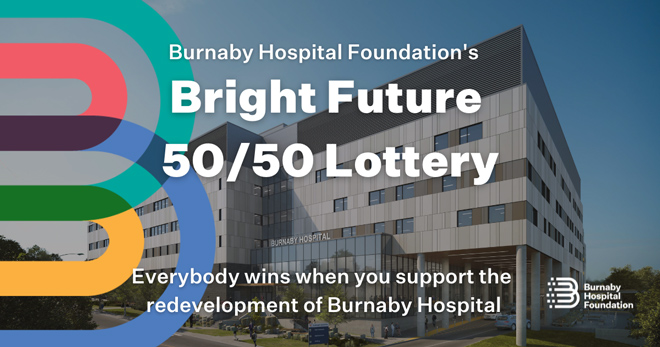 Burnaby, BC, February 11, 2022 — Burnaby Hospital is one of BC's busiest, with over 200,000 visits each year. The current facilities were built in 1952 and hasn't received a major upgrade in over 40 years. Serving a rapidly growing population, Burnaby Hospital's redevelopment project provides a much-needed upgrade to this beloved community hospital.
Take part in Burnaby Hospital Foundation's Bright Future 50/50 lottery and you could win big, all while giving back and contributing to the redevelopment of Burnaby Hospital. Everybody wins when you support Burnaby Hospital's redevelopment project!
This year's jackpot is over $21,000, and still growing. You could be the next lucky winner!
Burnaby Hospital plays a critical role in the health of Burnaby, East Vancouver and the surrounding areas. Support your healthcare heroes by investing in this once-in-a-lifetime redevelopment. The lucky winner takes home half the jackpot, with the other half supporting our hospitals #BrightFuture!
Tickets are 1 for $10, 3 for $20, 7 for $40 and 20 for $100!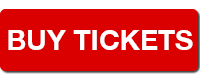 Get your tickets today! Tickets may be purchased on the 50/50 website or through Burnaby Hospital Foundation (3rd floor, Burnaby Hospital).
Deadline to purchase tickets is Friday, February 18, 2022 at 11:59:59 p.m.
---
About Burnaby Hospital
Located in the third largest city in B.C., Burnaby Hospital was built in 1952 and hasn't had a major renovation since the late 70's, which is why they are raising $30 million for a total transformation of Burnaby Hospital.
Burnaby Hospital Foundation needs your help to transform a beloved community hospital into a state-of-the-art facility that will meet the growing health care needs of Burnaby and East Vancouver for generations to come. This two-phase redevelopment will significantly expand the services available for patients and families and boost the number of beds at an increase of almost 50 percent.
The Foundation is well on its way to raising $30 million for Phase One, which focuses on four services that are critically important for all local families: emergency, surgery, maternity and mental health.
When the redevelopment is complete, the hospital campus will also have two new patient care towers and a cancer treatment centre.
Learn more about Burnaby Hospital and how your contributions make a difference to an important and beloved community institution.
---
*open to BC residents only, must be 19+ to play, BCLC Licence #129125. Actual odds of winning are dependent on the number of tickets sold. Know your limit, play within it.