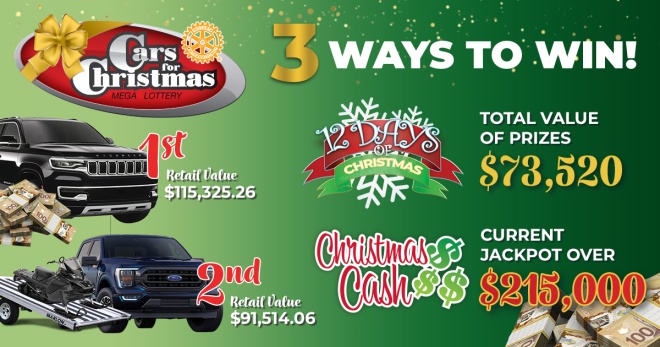 Grande Prairie, Alberta, December 20, 2022 — Are you still searching for the perfect gift for that special someone on your list? Tickets make a great last minute gift idea! Give them the gift of Cars for Christmas and the chance to win big! Tickets will be emailed to the recipient on the date of your choosing.
Tickets start at $50 each, 3 for $100, 10 for $200 or the best value – 25 for $250!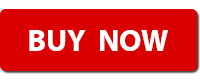 Get your tickets before midnight, December 30 for the chance to win over $419,000 worth of prizes including:
This year's Grand Prize 'Gas and Go' Package valued at over $115,000. Includes a 2022 Jeep Wagoneer Series II, $10,000 Cash, and a $10,000 fuel card
A 2022 Ford F150 XLT Hybrid including a 12ft Marlon trailer and 2023 Skidoo Tundra valued at over $91,000
A brand new Audi A5 Sportback 45 valued at $68,781
A 2022 Ford Escape Hybrid AWD valued $43,858
16 other awesome prizes like vacations, tools, cash and more!
View them all HERE.
Win gift cards for your everyday essentials with 12 Days of Christmas tickets.  12 Gift Packages awarded over 12 days with a total value of over $73,500.  Each day the gift package is bigger than the last and includes gift cards for groceries, fuel, clothing, furniture, technology and all the everyday things you'll need!   
12 Days of Christmas Tickets are $10 each, 3 for $25, 10 for $50 or 25 for $75!
You do not want to miss out on the Christmas Cash 50/50 tickets for a chance to take home half the jackpot which is already over $215,000! That's a lot of cash to put in your pocket just in time for Christmas!
Christmas Cash 50/50 Tickets are just $10 each, 3 for $25, 10 for $50 or 25 for $75!
After 22 years the Cars for Christmas Lottery has become a beloved Tradition for many and has successfully raised over 7 million dollars for the Peace Country area.  In the spirit of giving, The Four Rotary Clubs of Grande Prairie hope you'll help us to keep this tradition going strong and bringing hope to not just our ticket purchasers but those really in need! All proceeds support 12 non-profit organizations!
To learn more about how together we can make a difference please visit HERE
Licence Main #607282 / Christmas Cash Bonus #607283 / 12 Days of Christmas #607284