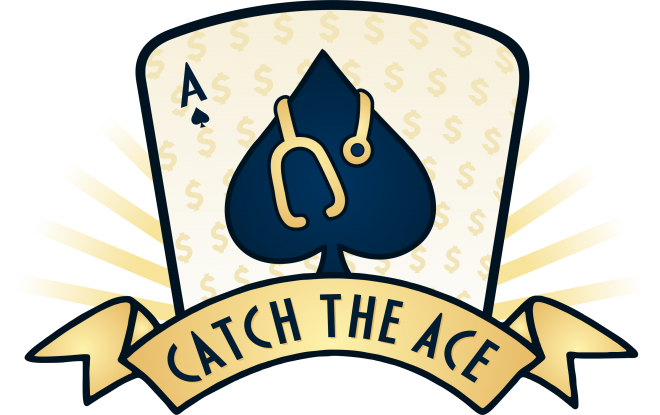 OWEN SOUND, Ontario, August 18, 2020 — The popular Catch the Ace GBHS lottery, brought to the community by the Five Foundations that raise funds for Grey Bruce Health Services, has moved online! Making it easier to try to find the ace of spades and win the progressive jackpot. The odds of winning the prize are based on the number of tickets sold each week. catchtheacegbhs.ca is where you can head to get your ticket today.
The online lottery works the same way as the in person lottery. When buying a ticket online you select which envelope you think the ace of spades is hiding in. Every Thursday morning at 11am a draw is held. One lucky winner takes the weekly jackpot home and if the ace of spades is hiding in their selected envelope they also win the progressive.
"We are excited to announce that our sales platform has moved online. Our loyal ticket purchasers will now be able to safely purchase tickets from the comfort of their home," says Owen Sound Regional Hospital Foundation's Executive Director, Amy McKinnon. "Going online also means anyone in Ontario can join in the fun."
The more tickets sold the larger the progressive jackpot will be. We encourage ticket buyers to tell spread the word. Participating in the Catch the Ace online lottery is a simple way to support local regional healthcare.
Tickets can be purchased online, every week until the Ace of Spades is found, by visiting catchtheacegbhs.ca. Ticket prices are 3 for $10, 10 for $20 and 50 for $50.
Catch the Ace GBHS online will support the purchase of a piece of equipment for the regional surgical department at the Owen Sound Regional Hospital.
Ticket purchasers must be 18 or over to participate.
A.G.C.O. Licence #12105 has been issued to the Owen Sound Regional Hospital Foundation.