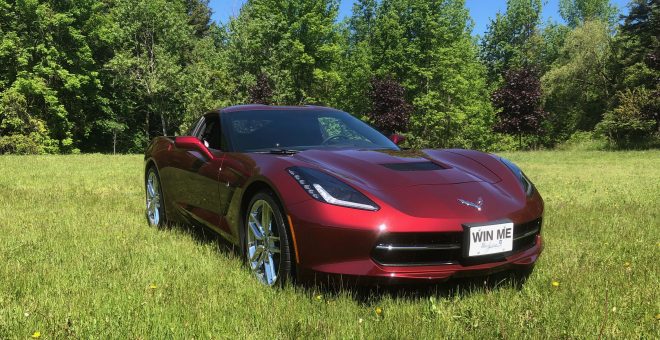 Win this 2019 Corvette Stingray Coupe
Wasaga Beach, Ontario, October 28, 2019 — Time is running out to win this beautiful burgundy red 2019 Chevrolet Corvette Stingray. The draw is on November 2 2019, 2 pm and as of today, there are fewer than 678 tickets available, so don't wait to get in on the Wasaga Beach Corvette Lottery. To order your ticket, go to www.CorvetteLottery.com
Only 2,500 tickets in total are available for sale. Tickets are only $100 each. It's a steal if you consider that the winner will be taking home a car valued at $78,878.99. Someone will take this beautiful car home. The winner will own the car outright. Everything is paid for in full: The vehicle and all applicable taxes. The winner will have to organize their own insurance and have the dealership transfer the vehicle into their name.
To get in on the November 2, 2019 draw you have to be 18 years or older and physically present in the Province of Ontario at the time of the ticket purchase. All proceeds of this charity lottery will go to 16 charities in the Province of Ontario. The Corvette Lottery for Charity is approved by the AGCO, lottery licence #10890.
To get in on the draw, go to www.corvettelottery.com and order your ticket.