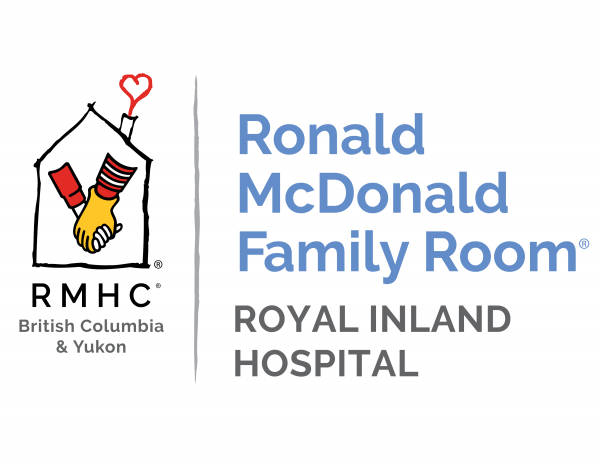 Kamloops, BC, December 1, 2021 — The Kamloops Blazers are sponsoring a 50/50 raffle to support an exciting project – the Ronald McDonald House Family Room at Royal Inland Hospital.
Families with sick or injured children from out of town can will have an easier time being together in difficult circumstances, with plans underway to bring this Ronald McDonald House space to Royal Inland Hospital in Kamloops.
Slated to open in 2024, the Family Room will provide accommodation and support for families who have a child being treated anywhere in the hospital and from anywhere in the Royal Inland Hospital Region. The room will be situated next to the pediatric and neonatal intensive-care units.
The family room will allow patients and their siblings release some energy in the play area, while parents may rest, prepare hot meals and snacks or enjoy a complimentary cup of coffee, and will also include sleeping rooms and a range of complimentary amenities.
Tickets are only $5 each, 3 for $10, or 10 for $20, and are available online.
Royal Inland Hospital is a regional hospital serving more than 225,000 people from the Cariboo, Central Fraser Canyon, North Thompson, Nicola, Shuswap and Kamloops areas. The Family Room will be a much appreciated new service for families from throughout this region.
Last year's winner was Don McLaren of Kamloops, who won $16,658. The Blazer's 50/50 raised over $9,000 for Ronald McDonald Room at Royal Inland Hospital.
This year's raffle runs from October 1, 2021 to December 31, 2021.