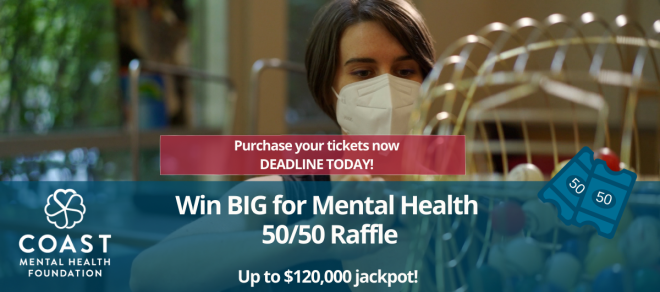 VANCOUVER, BC, May 27, 2022 — The deadline to play the Coast Mental Health Foundation 50/50 Raffle, is TODAY at 1:00 pm. Don't miss out on your chance to win BIG for mental health.
Tickets start from just $10 for one, $25 for 3, $50 for 10, or $100 for 25. Winner takes half the jackpot!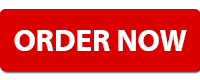 When you play, you help thousands of people work towards more independent and fulfilling lives within the community, off the streets and out of hospital.
For people with chronic mental illnesses, the last year has been devastating. Isolation, change in routine, less access to crucial resources like affordable food, and lack of social interaction, can lead to major set-backs – in some cases, years' worth of work has been lost.
You will provide critical funds for people living with mental illness AND you could take home half the jackpot!
The clock is ticking and the Jackpot is growing. Don't wait another minute.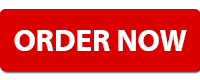 You will have the chance to take home a cash prize and you'll bring help and hope to your neighbours.
Tickets start from just $10 – don't delay, purchase now before they run out.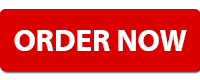 About Coast Mental Health
As a non-profit organization, Coast Mental Health is BC's largest provider of community-based services for people living with mental illness. Thanks to supporters like you, we provide the critical link between hospital services and our communities. We are an established leader in our field, known for high quality, innovative programs and research.
Each year, we provide essential services to nearly 6,000 people living with mental illness so they can find their meaningful place in our communities – a place to live, a place to connect, and a place to work.
Thank you for supporting people living with mental illness!
---