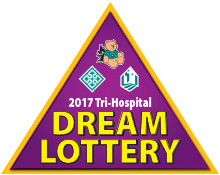 WINNIPEG, MANITOBA, June 2, 2017 — Don't miss out! Beat tonight's Dream Bonus Deadline and get your name in early for extra chances to win in the 2017 Tri-Hospital Dream Lottery! You could win  your choice of prizes worth up to $54,000! (Deadline midnight, June 2.)
Order your ticket and start daydreaming of the four Dream Bonus draw options. The first option – a Falcon Trails Resort Vacation Package – could secure you with five years of summer getaways. The package includes four weeks of cabin rental per year for five years in any Falcon Trails Resort cabin (subject to availability), valued at $54,280. Or, maybe you'd prefer a shiny new set of wheels spice up your commute; the second option is a 2017 Mercedes-Benz GLA250 (valued at $46,320) and $5,000 cash. Or, option three sends you down unda' on a 21 Day Discover New Zealand & Australia vacation package for two adults (valued at $40,000) and $10,000 cash. Or, you could always craft your own dream scenario, with the $42,000 cash out option.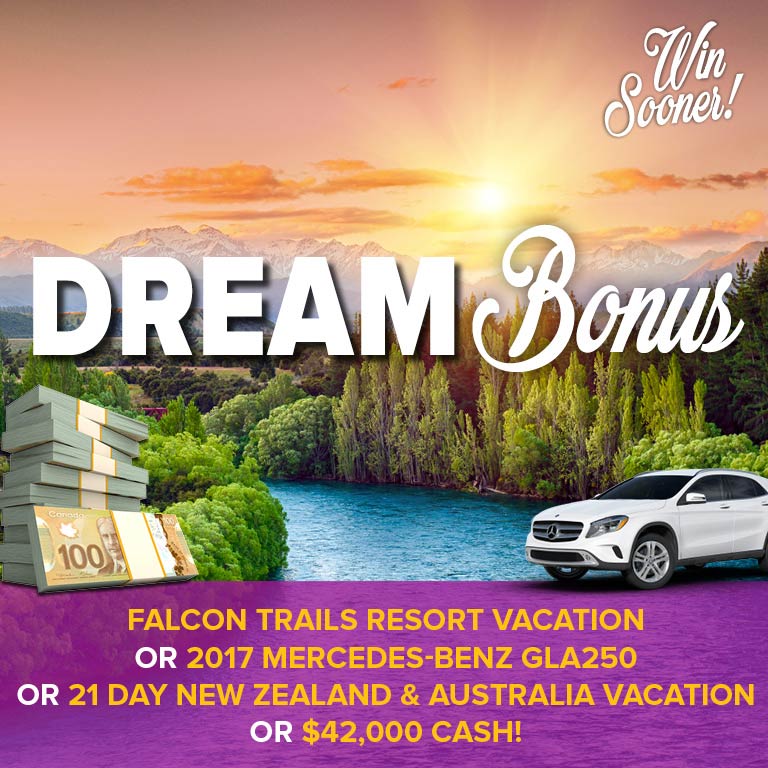 Only one prize option will be selected, the other options will not be awarded.
Order Online, or order by phone: call 204-254-4677 or toll-free: 1-844-654-4677
The Tri-Hospital lottery supports the Health Sciences Centre Foundation, The Children's Hospital Foundation of Manitoba, and the St. Boniface Hospital Foundation.
For a reference list of prizes and details about the lottery including how to purchase tickets, check out our 2017 Tri-Hospital Dream Lottery reference page.
Lottery License No. LGA1517RF