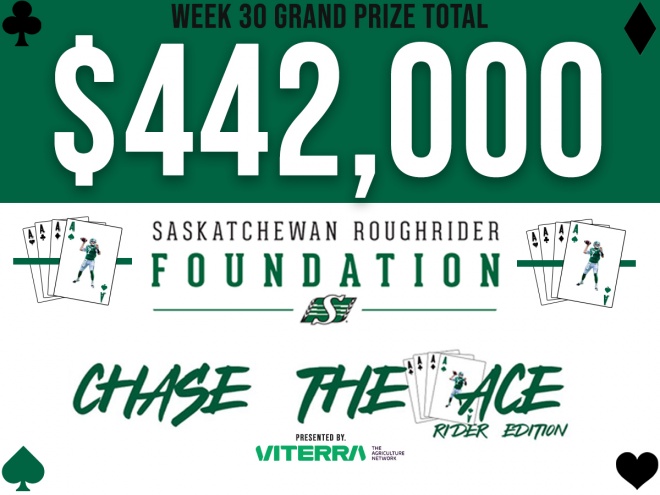 Saskatchewan, January 8, 2021 — We are happy to announce that because of the overwhelming support Chase the Ace: Rider Edition presented by Viterra has received thus far; the Saskatchewan Roughrider Foundation has donated a total of $100,000 to amateur football in Saskatchewan! Please continue to play and support your future Saskatchewan Roughriders. As we enter week 30, the jackpot continues to approach half a million dollars! Do not miss your chance to win over $442,000! Continue to buy your Chase the Ace: Rider Edition presented by Viterra tickets and continue to help build a stronger future for Saskatchewan.
Each week, one person's name is drawn, automatically winning the weekly jackpot and a chance to select the Ace of Spades, Cody Fajardo card to win the jackpot. The lottery is now in its 30th week with 23 cards left, and last week's winner won over $21,000. More than $220,000 in cash and prizes has been handed out so far – and the best part is, whether you win or lose our weekly draw, you can try again the next week! Those wishing to be a part of this week's draw can purchase tickets up until 4 p.m. on Friday, January 8th.
Proceeds from Chase the Ace go towards the Saskatchewan Roughrider Foundation and the programs they support including the Northern Saskatchewan Football League, Amateur Football, KidSport and other youth-focused health, sport and education programs. Through your continued support, the Foundation will provide our provinces youth with opportunities in sport to create a brighter future for Saskatchewan.
Every Friday tickets go on sale at 5:00pm for the following week's draw. Sales continue throughout the week upping the weekly prize and the jackpot until 4:00 pm the following Friday. At 4:30, winners are announced on 620 CKRM out of Regina and riderville.com/foundation and the draw can be viewed on the Foundation Facebook page live and the process starts all over again.
Fans can buy 1 ticket for $10, 10 tickets for $20 or 50 tickets for $50. Buy tickets, track the jackpot and weekly prizing and find out more information at riderville.com/foundation.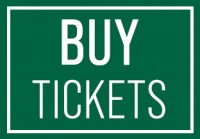 Tickets are only available to residents of Saskatchewan. License #: LR20 0011