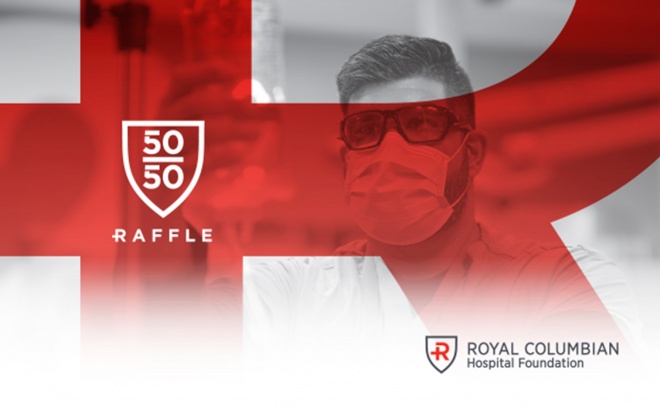 New Westminster, BC, August 16, 2021 — Support BC's most seriously ill and injured patients by taking part in Royal Columbian Hospital Foundation's 50/50 lottery. You could win big while supporting your healthcare heroes!
The jackpot is nearing $40,000, how high will the jackpot climb? When your healthcare heroes win, so do you!
Tickets are 10 for $10, 50 for $20 and 200 for $40!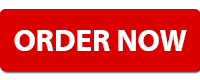 Deadline to purchase tickets is Wednesday, September 1st, 2021 at 11:59:59pm. Enter now for a chance to win big and help Royal Columbian Hospital Foundation. The lucky winner gets half the final jackpot!
Buy tickets today! Tickets must be purchased on their website.
---
About Royal Columbian Hospital
From the beginning, Royal Columbian Hospital has stood at the heart of health care in British Columbia. Created by visionary pioneers to provide compassionate care to those building a new province, we have participated in the social and economic changes of British Columbia since 1862. Today, we are one of British Columbia's busiest hospitals, serving a population of more than 1.8 million people. We are a regional referral hospital for cardiac, trauma, neurosciences, high-risk maternity and neonatal intensive care. No other hospital in the province provides all of these services, at this level of care, on one site. We provide the highest level of care to the most critically ill and injured from throughout the province.
The Impact of Royal Columbian Hospital
After Kulwant Samra tested positive for COVID-19, the 51-year-old Abbotsford man isolated himself from his family in a room in his home. He was tired and short of breath in the first half of June 2020, as businesses and schools in the province were re-opening following the initial protective measures taken during the start of the pandemic. Kulwant was initially still able to work remotely for his trucking company, dispatching a driver by phone the day he truly became alarmed by how he felt. His last memory was leaving his home by ambulance, before waking up eight weeks later at Royal Columbian Hospital.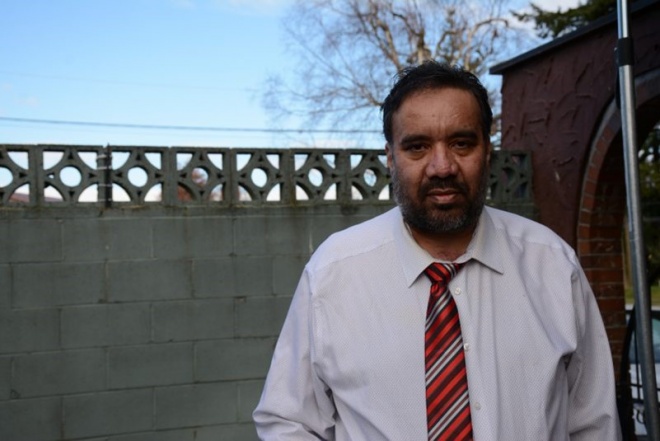 "I called 911, because I know my body," Kulwant says. "I wasn't able to stand up. I was not able to take a breath."
Feeling dizzy, Kulwant fell to the ground outside his home as the ambulance arrived.
"I said, 'Give me oxygen'. I was taking my breaths very heavy," he recalls. After being placed in an ambulance, Kulwant remembers nothing until mid-summer.
"The day I opened my eyes, it was August 6th, about afternoon," he says. The nurse was sitting in front of me. I had tubes in my mouth, nose, and everywhere."
During the time in between, Kulwant was initially brought to his local hospital. His family grew increasingly worried that his condition was not improving. Eventually, he was transferred to Royal Columbian's Intensive Care Unit.
"Mr. Samra was very sick with COVID19, and he required the full spectrum of care that an ICU can offer," says Royal Columbian Hospital Medical Director and critical care physician Dr. Steve Reynolds. "Thankfully he responded well."
After regaining consciousness in August, Kulwant connected with his daughter by video call from the ICU. Unable to speak because of the tubes in his mouth, Kulwant took pen to paper and wrote a brief message: 1-4-3, shorthand for 'I love you.'
"She couldn't understand what the 1-4-3 means," he laughs.
Kulwant has developed a special affinity for those who cared for him, the nursing team in particular.
"They were so friendly that I cannot forget their service in my life at all," he says. "Me, my wife and my daughter, we chat every day about them. And I do remember all of their names."
Two weeks after his first memory of the ICU, Kulwant left Royal Columbian, going straight from the ICU to his home, 48 pounds lighter than before.
"We were all delighted to see him head home," says Dr. Reynolds. "I cared for him early on in his illness when he was on life support. I came back a few weeks later, and you can imagine my surprise and pleasure at seeing him sitting up, waving and waiting to go home."
Stand by our healthcare heroes and our patients, like Kulwant, by getting your tickets today. Not only are you supporting healthcare in BC, but you can win big too!
Discover more about the Royal Columbian Hospital Foundation.

*open to BC residents only, must be 19+ to play, BCLC Licence #128587. Actual odds of winning are dependent on the number of tickets sold. Know your limit, play within it.