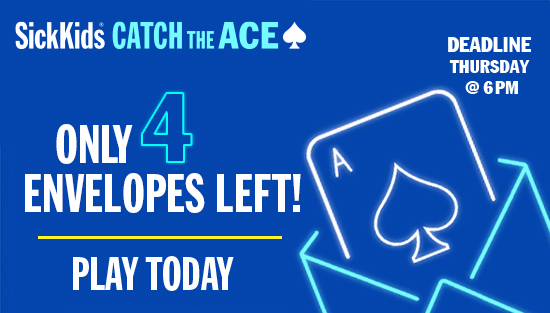 Ontario, October 4, 2022 — The Ace Will Soon be Found – Get Your Tickets for Thursday's Draw
The record-breaking Jackpot and Weekly Prize are continuing to soar to new heights this week in SickKids Catch the Ace. There are only 4 envelopes left and the elusive Ace of Spades will be uncovered soon – it could be this Thursday! The largest Catch the Ace Jackpot in Ontario history is now over $2.5 Million and growing by the minute. Get your tickets by Thursday's 6 p.m. deadline and all this cash could be yours!
Even without finding the Ace, you can still win BIG – last week's winner took home a massive Weekly Prize of almost $110,000! Go to sickkidsace.ca and play today for as little as $10!
More than $7.0 Million has been won by Ontarians playing SickKids Catch the Ace – play today and you could be the next big winner. You've got to be in it to win it!
Play SickKids Catch the Ace online. It's a simple and great way to support SickKids.
☑ Visit SickKids Ace – buy your tickets and select your lucky envelope
☑ Follow the prize growth until the draw deadline of 6 p.m. Thursday night
☑ If Your ticket is drawn – you WIN 20% of Weekly Sales
☑ If Your lucky envelope contains the Ace of Spades – you also WIN 30% of all campaign sales
☑ Feel good knowing that 50% of all ticket sales go to help build a new SickKids
This week's deadline is 6 p.m. THURSDAY! Don't miss out. Order today!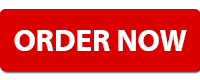 For more information visit SickKids Ace
PRIVACY POLICY | SICKKIDS CATCH THE ACE
SickKids LL#RAF1225735. Charitable Registration #10808 4419 RR0001. Please play responsibly. Ontario Problem Gambling Hotline 1-866-531-2600 or visit ConnexOntario.