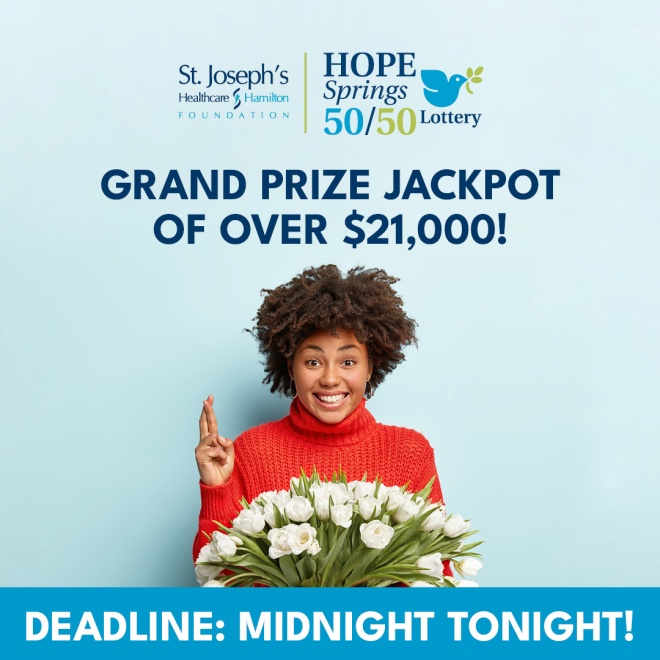 HAMILTON, Ontario, March 21, 2023 — This is your absolute LAST chance to buy tickets!
There are only a few hours left to enter St. Joe's Hope Springs 50/50 lottery! The jackpot is growing quickly today, so buy your tickets by tonight at midnight for your chance to win an ever-growing JACKPOT. Tickets start as low as $10 and the more you buy, the greater your chances of WINNING. The deadline to purchase tickets is midnight tonight and the draw will take place tomorrow at noon.
Half of all ticket sales make up the GRAND PRIZE JACKPOT, while the other half will help to renew St. Joseph's Birthing Rooms and expand the Special Care Nursery, so their care teams can give babies the best start possible. Previous winners have taken home more than $55,000, so don't miss out on your chance to win big while doing good, too!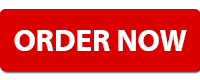 Who You Help
When you purchase a ticket for the Hope Springs 50/50 lottery in support of St. Joseph's Healthcare Foundation, you'll not only get the chance to win big, but you'll also be helping to support patient care, research and education at our Hospital.
Funds raised through this community lottery will help to renew our 11 Birthing Rooms and expand our Special Care Nursery. New features will include enhanced infection control materials, dimmable lighting, and décor elements that are inspired by nature. The new Birthing Rooms will help parents to deliver their baby in the way that feels most comfortable for them. While the expanded Special Care Nursery will help us to care for more babies who need a little extra love and medical attention.
Need Assistance?
Contact us at [email protected]
Lottery Licence #RAF1300479