VANCOUVER, BC, February 7, 2018 — There's a reason all those geese fly south for the winter… wouldn't you like to join them? The first chance to win in the 2018 BC Children's Hospital Choices Lottery is coming up with the Appreciation Draw! So if you'd like to go on a sunny vacation, or roll around in some new wheels or cash, then grab your ticket before the deadline Midnight Friday, February 9, 2018.
Order tickets online, or you can call toll-free (888) 887-8771 to order by phone.
Visit the lottery's website for all official details.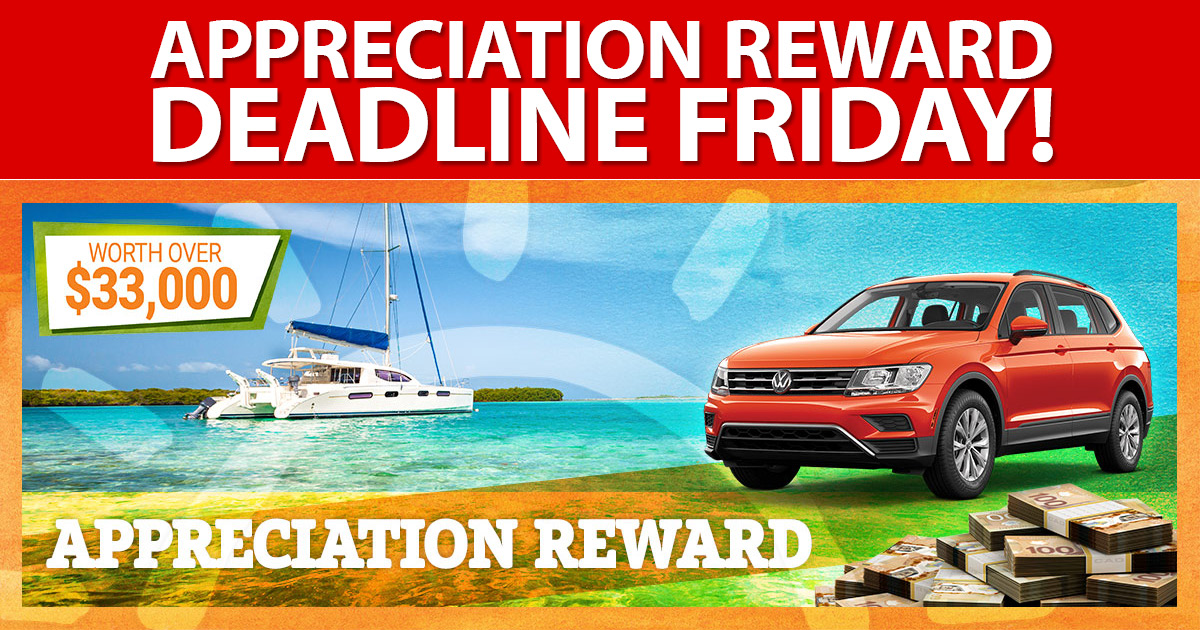 The Appreciation Draw winner will choose between: a 2018 VW Tiguan 2.0L Trendline SUV, OR Choose $24,000 vacation/travel gift card + $6,000 Cash, OR Choose $27,000 Cash. The winner will choose one prize option, other options will not be awarded.
Be one of the earliest buyers and get in for a chance to win all the prizes available.